Miércoles 3-4-2019 
              21:00h (apertura puertas) / 21:30h. (concierto)
              10€ anticipada (www.movingtickets.com); 13€ taquilla.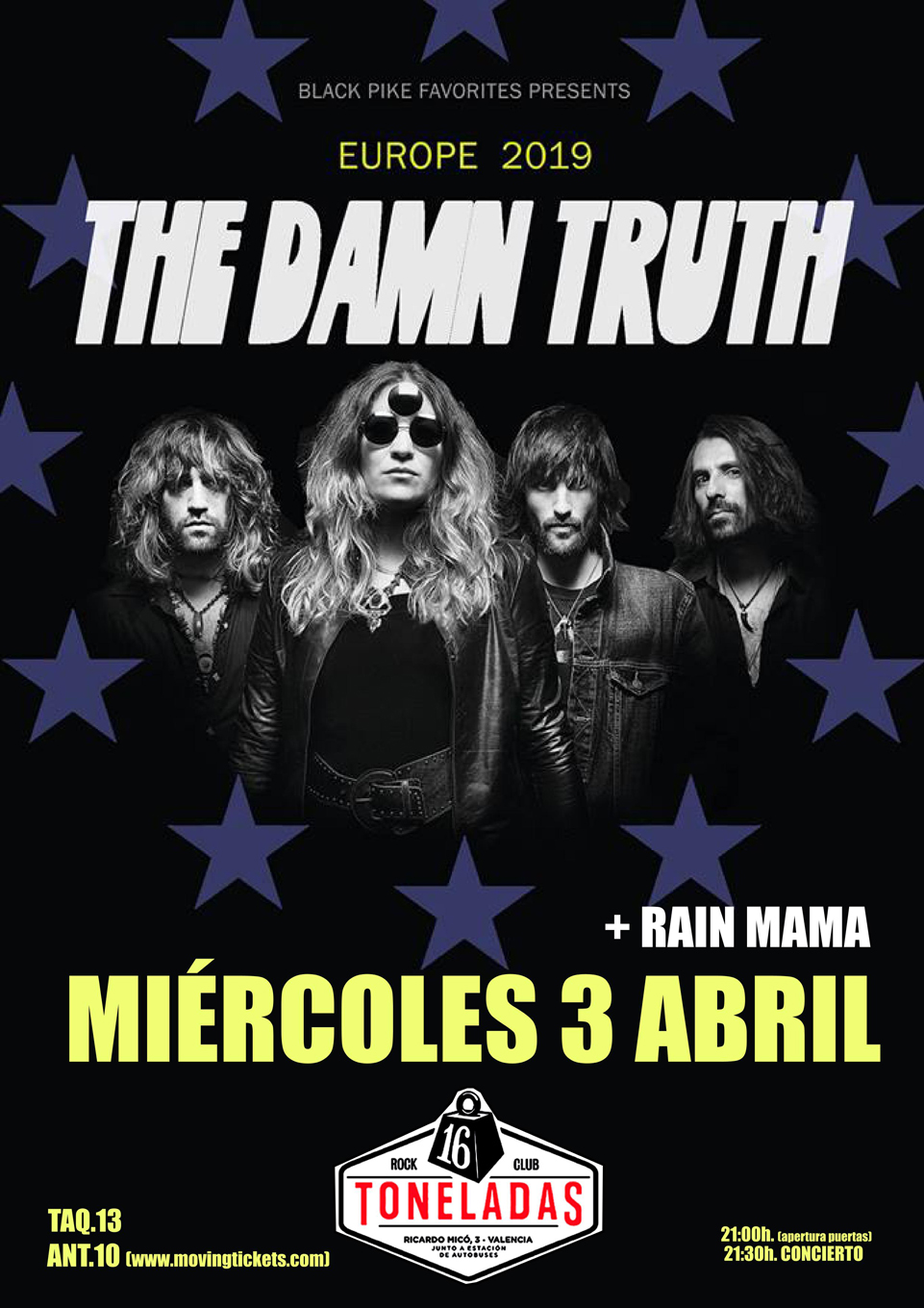 THE DAMN TRUTH
The Damn Truth transmite ese tipo de música con la que tienes la sensación de que la puedes tocar. Su estilo suena a algo real, honesto y lleno de energía y nació exactamente allí donde está el cruce de los caminos de Lee-La, Tom, Dave y PY.
La banda tiene sus raíces en el rock de los 60 y los 70 y añade a esa paleta de sonidos el alt-rock, el indie rock y básicamente toda la actitud y fuerza del movimiento del rock 'n' roll en el mundo.
Sus conciertos tienen la fama de ser salvajes e impredecibles como si fuese un animal con melodías espontáneas, emocionantes e intensas. Esa reputación ya les ha llevado a compartir escenarios con artistas como ZZ top, The Cult, The Sheepdogs, Airbourne, Dee Snyder, Monster Truck y July Talk.
RAIN MAMA