Sábado 16-12-2017
              12:00h (apertura de puertas) 
              6€ (adulto); 4€ (niño) taquilla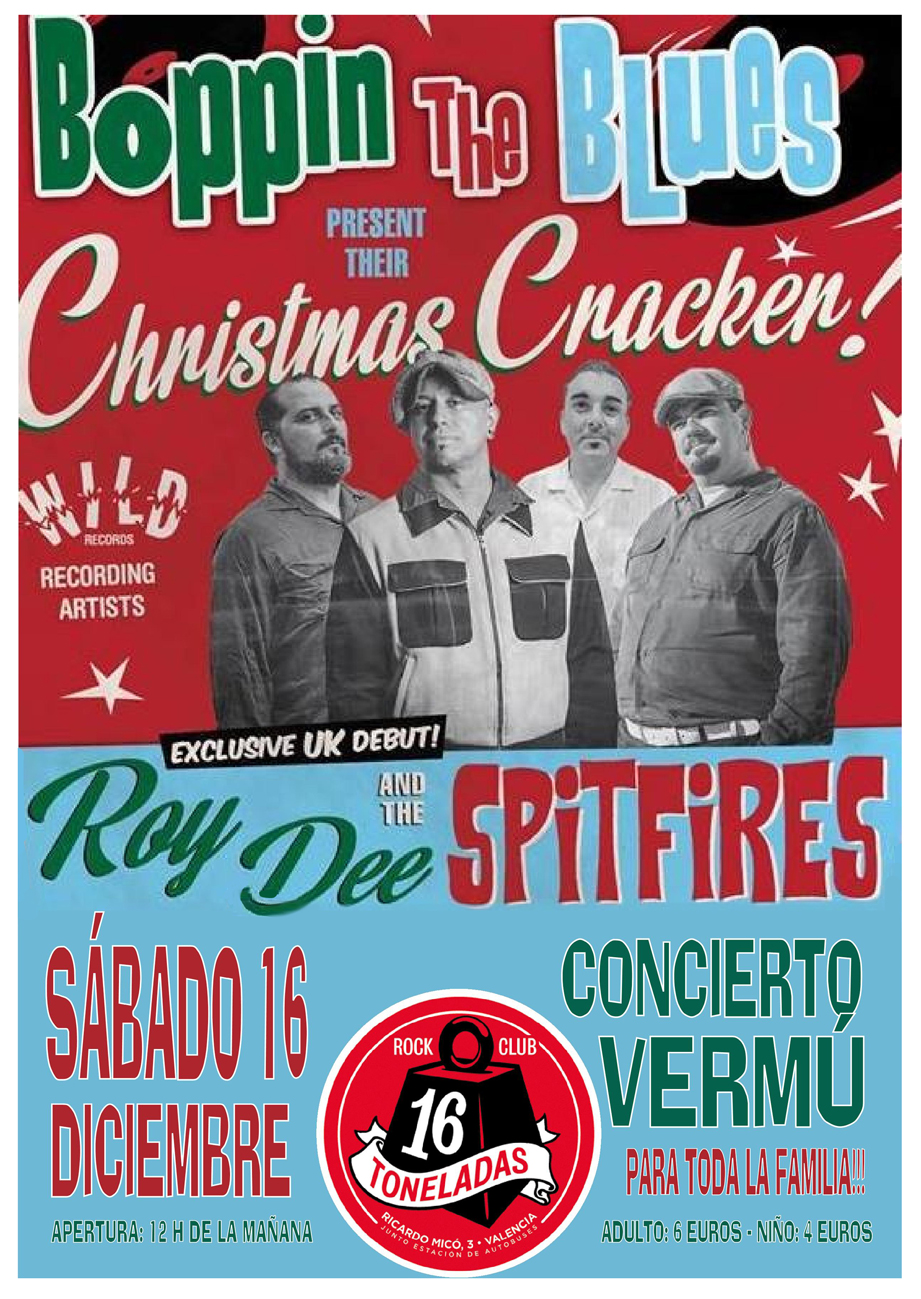 ROY DEE & THE SPITFIRES
ROY DEE & THE SPITFIRES son un nuevo combo de Rockabilly de 4 integrantes. Tres miembros de Portugal y uno de España se juntaron en el verano de 2016 para crear este crudo y salvaje sonido, influenciado por el Rockabilly de los 50's.
Grabaron un CD demo original de 5 pistas para enseñarle al mundo lo que iban a traer a la escena rockin'. Tienen un CD debut preparado que editará WILD RECORDS U.S.A. a mediados de 2017 y muchos conciertos alrededor de todo el mundo.
Roy Dee, también conocido como Roy Duke, es el fundador principal del grupo y lidera las voces, Roy y Oscar Gomes, tocaban juntos sus guitarras salvajes en algunas bandas muy conocidas como The Mean Devils and the Texabilly Rockets, así que invitaron a Rubén el Pavoni a que se les uniera al contrabajo y también a Jesús López, un viejo amigo de España, a tocar la batería. Estos dos últimos, añadieron la combinación perfecta a la banda.
Miembros de la Banda:
Vocals & Rhythm Guitar – Roy Dee (Texabilly Rockets & The Mean Devils).
Lead Guitar – Oscar Gomes (The Mean Devils & Texabilly Rockets).
UpRight Bass – Ruben El Pavoni (Wine-A-Billy Rollers & A.J. Rockin' Trio).
Drums – Jesus Lopez (Pike Cavalero & The Sun Rockets).