Miércoles 27-6-2018 
              21:30h (apertura puertas)
              13€ anticipada (www.movingtickets.com); 17€ taquilla.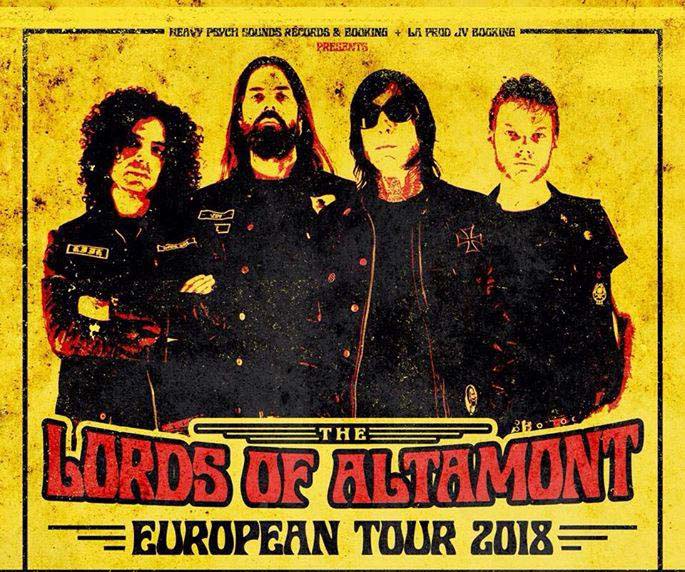 THE LORDS OF ALTAMONT
Los norteamericanos The Lords of Altamont Official vuelven en su Gira Europea 2018. El combo está liderado por el vocalista y organista Jake "The Preacher" Cavaliere y completan su formación Dani Sindaco (guitarra y coros), Rob Zimmerman (bajo) y Steven Van Der Werff (batería).
"The Wild Sounds of The Lords of Altamont", primer disco de The Lords of Altamont con material original en varios años, contiene once canciones del particular sonido garagero de actitud punk marca de la casa. Fue grabado en los Kitten Robot Studios de Los Angeles por el que fuera miembro de las leyendas del punk rock Screamers, Paul Roessler, y masterizado por Dave Schultz en formato analógico en el D2 Mastering Lab. Tras 17 años de carrera, los de Cavaliere siguen demostrando que están en plena forma y listos para el rock and roll.