Viernes 20-7-2018 
              23:00h (apertura puertas)
              8€ taquilla.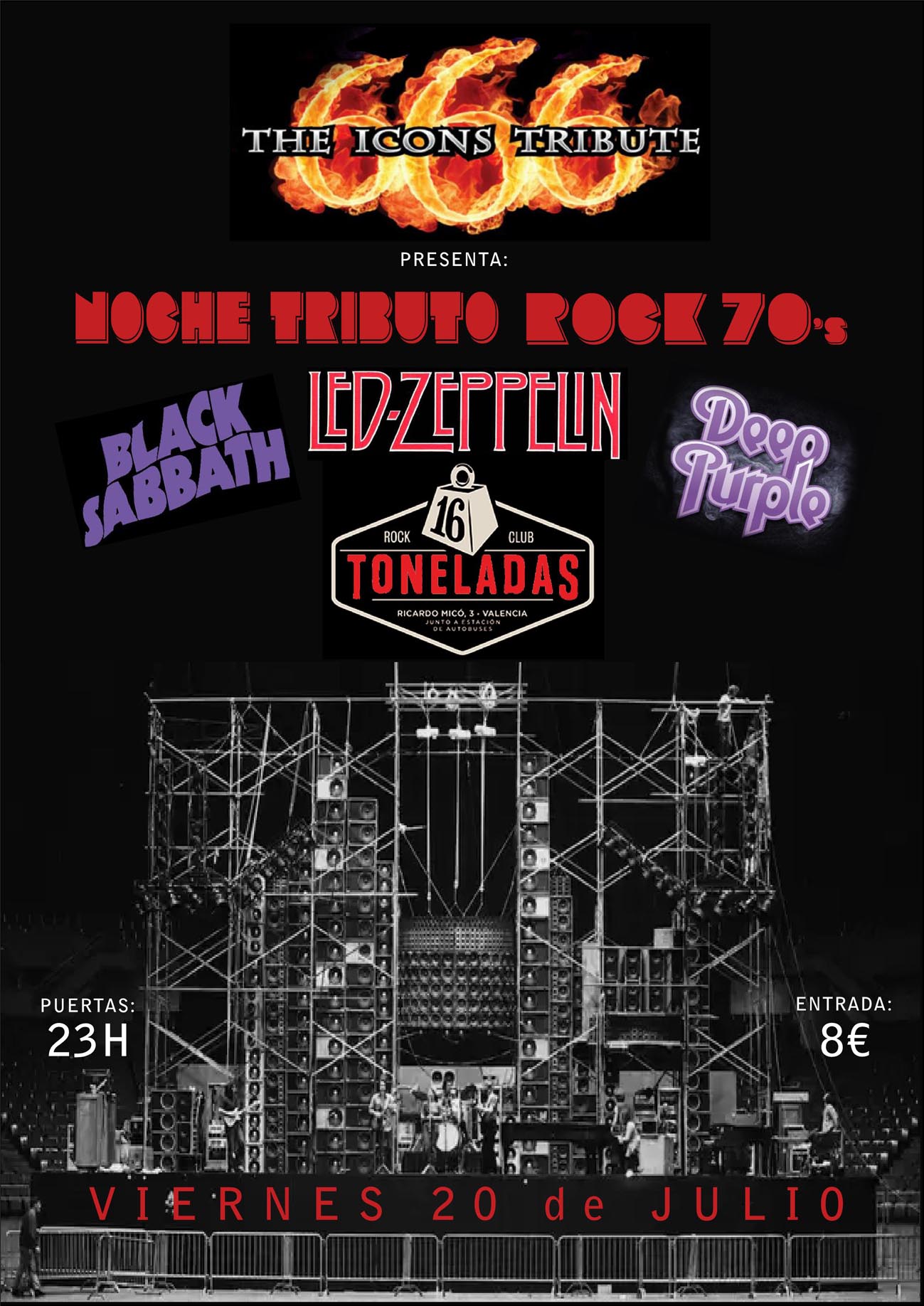 666 THE ICONS TRIBUTE
666 The Icons Tribute presenta "NOCHE TRIBUTO ROCK 70's" a Black Sabbath, Led-Zeppelin y Deep Purple.
Experimentados músicos se juntan para ofrecer homenaje a las 3 indiscutibles bandas más icónicas del rock metal! LED ZEPPELIN, DEEP PURPLE, BLACK SABBATH, con un potente directo de más de 2:30 h. llevándote a un viaje por sus temas más representativos: Children of the grave, War pigs, Ironman, Paranoid, Heart breaker, Inmigrant song, Whiola Lotta love, Highway star, Strange kimd of women, Black knight,…. entre otras.
… y después SESIÓN DISCOTECA hasta las 6:30h con 16Toneladas DJ