Jueves 2-11-2017 
              22:00h (apertura de puertas)
              13€ anticipada (www.movingtickets.com, Discos Ámsterdam y Harmony Discos); 17€ taquilla.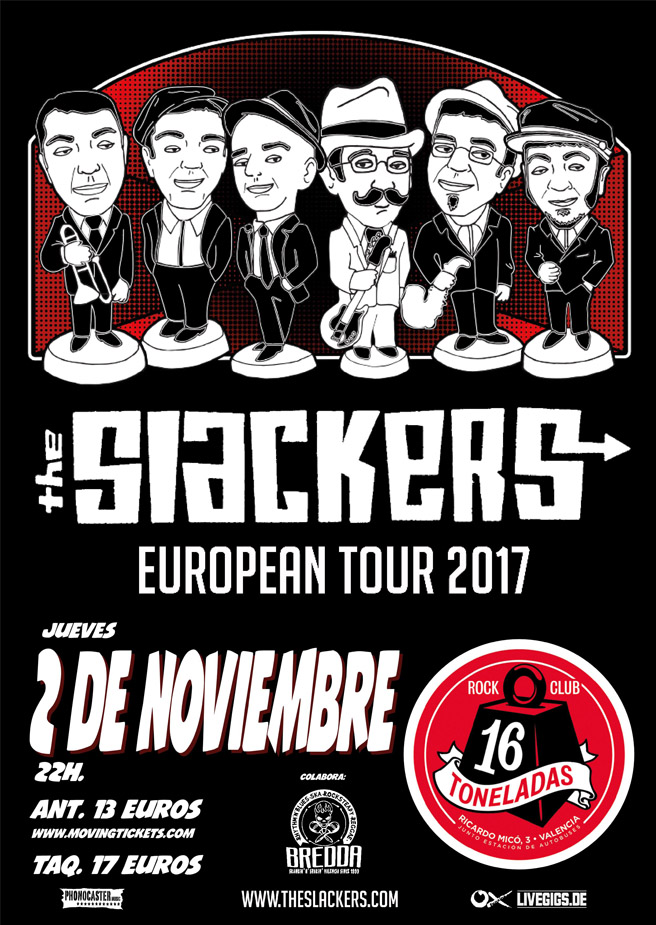 THE SLACKERS
SKA se escribe con S y con S empieza el nombre de las tres mejores bandas que ha dado el género. Los pioneros y creadores SKATALITES en los 60, los causantes de la revolución 2Tone SPECIALS en los 70, y hoy en día SLACKERS y su autodenominado Jamaican Rock'n'Roll.
20 años se cumplen de su mítico segundo álbum "Redlight" y para la ocasión lo reeditan en formato vinilo y vuelven a recuperar para esta gira temas como Soldier, Married Girl, Fried Chicken Song o Cooking for Tommypor decir algunas.
Después de muchos años sin pisar Valencia ciudad vuelve la banda que imprime la voz de la costa oeste americana dentro del género jamaicano, la que recupera la conexión de la música jamaicana con el Doo-Woop de Harlem o el Bronx, en definitiva el único y exclusivo Rock'n'Roll jamaicano de The Slackers.