Sábado 27 Agosto 2022
23:00h (puertas) / 23:30h (concierto)
Entrada única 10€ (Movingtickets.com);  (venta en taquilla sujeta a disponibilidad)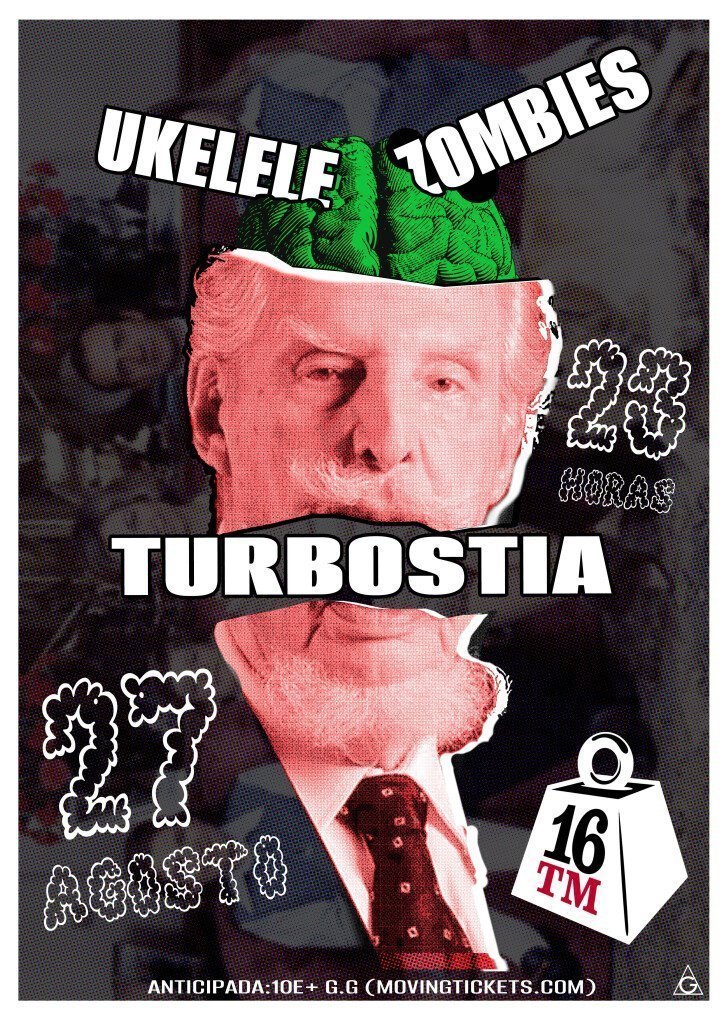 UKELELE ZOMBIES
Ukelele Zombies son una banda valenciana de garage punk y rock 'n' roll. Llevan recorriendo los escenarios desde 2011 y han tocado en distintos festivales del país como el Wáchina Wáchina, el One Fine Day, y el Funtastic Drácula Carnival.
Han compartido escenario con bandas como Wau Y Los Arrrghs!!!, Los Chicos, King Salami & The Cumberland Three y The Oddballs.
En verano del 2014 ve la luz su primer EP, "GUOU LLEAH!!!", editado por Pocket's Robots Records, con cuatro temas que reflejan la puesta en escena de esta banda bañada en nitroglicerina. Ukelele Zombies no es otra cosa que diversión y TU GRUPO FAVORITO.
TURBOSTIA