Miércoles 22 de Noviembre 2023
21:00h (puertas) / 21:30h (concierto)
Entrada anticipada 20€(+gg) (www.notikumi.com); (Venta en taquilla sujeta a disponibilidad)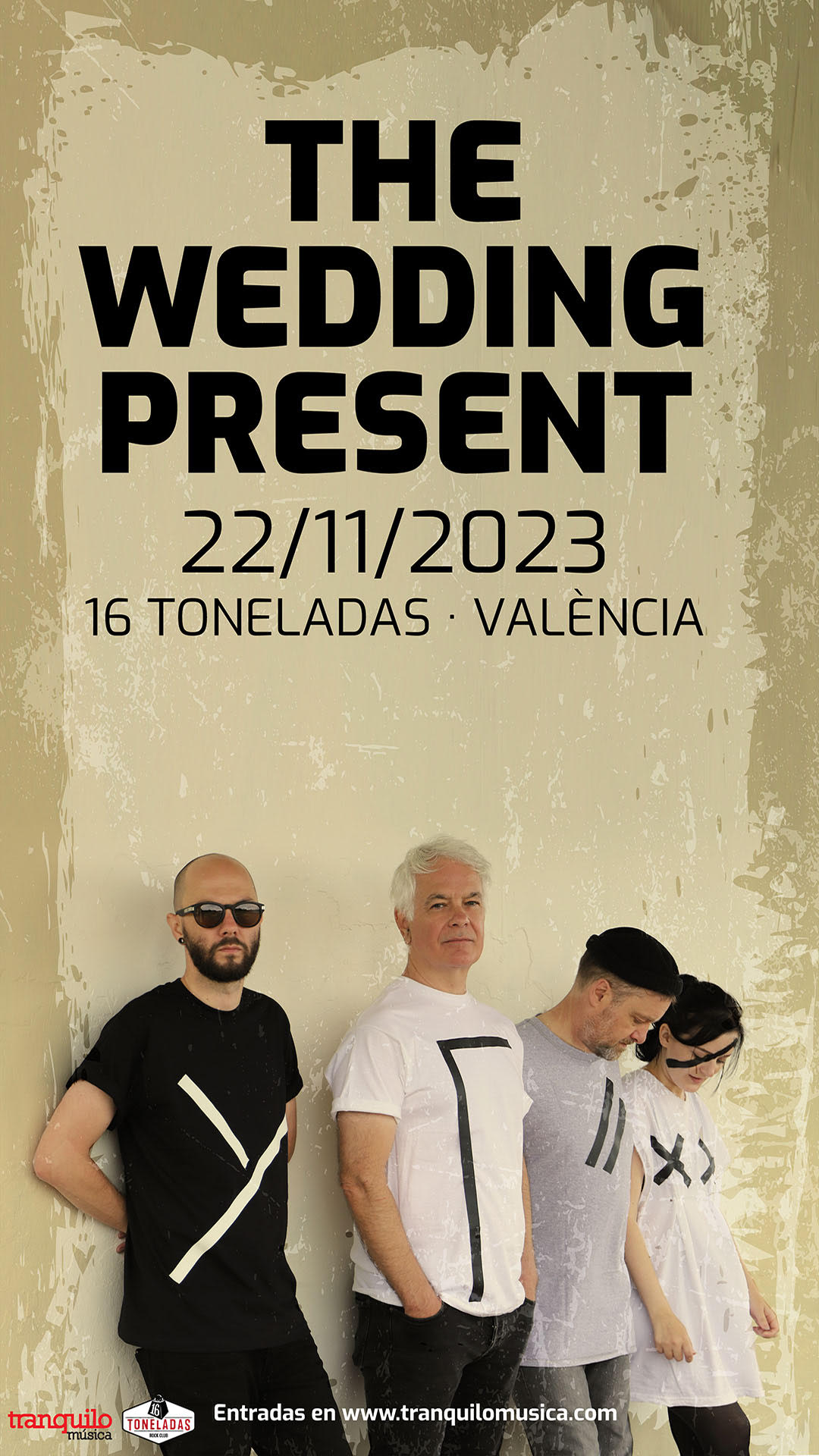 THE WEDDING PRESENT
THE WEDDING PRESENT "24 Songs"
Treinta años después de Hit Parade, The Wedding Present retomaban la idea de lanzar un nuevo sencillo de 7 pulgadas cada mes durante el año 2022.
Como hicieron David Gedge y compañía en 1992, compilan todas esas canciones y sus caras B en un nuevo álbum recopilatorio. El disco, titulado 24
Songs, incluye en realidad 29 canciones, con la adición de cinco bonus tracks.
Gedge ha compartido su perspectiva sobre este nuevo álbum que recopila el proyecto de un solo mes de 2022 "Cuando se trataba de compilar el álbum '24
Songs', decidí no secuenciar las pistas en orden cronológico. Con seis caras de vinilo, tienes seis «principios» y seis «finales» para jugar, ¡y sentí que la
oportunidad de construir algún tipo de viaje musical era demasiado buena para perderla! Al escuchar esta colección, debo decir que realmente creo que, para
este proyecto, The Wedding Present ha grabado algunas de las mejores pistas de nuestra historia. Me encantó lanzar los sencillos, pero es satisfactorio
tenerlos todos reunidos".