Viernes 20-05-2022
23:00h (puertas) / 23:30h (concierto) 
Entrada única 10€ (+gg) (www.movingtickets.com);  (venta en taquilla sujeta a disponibilidad)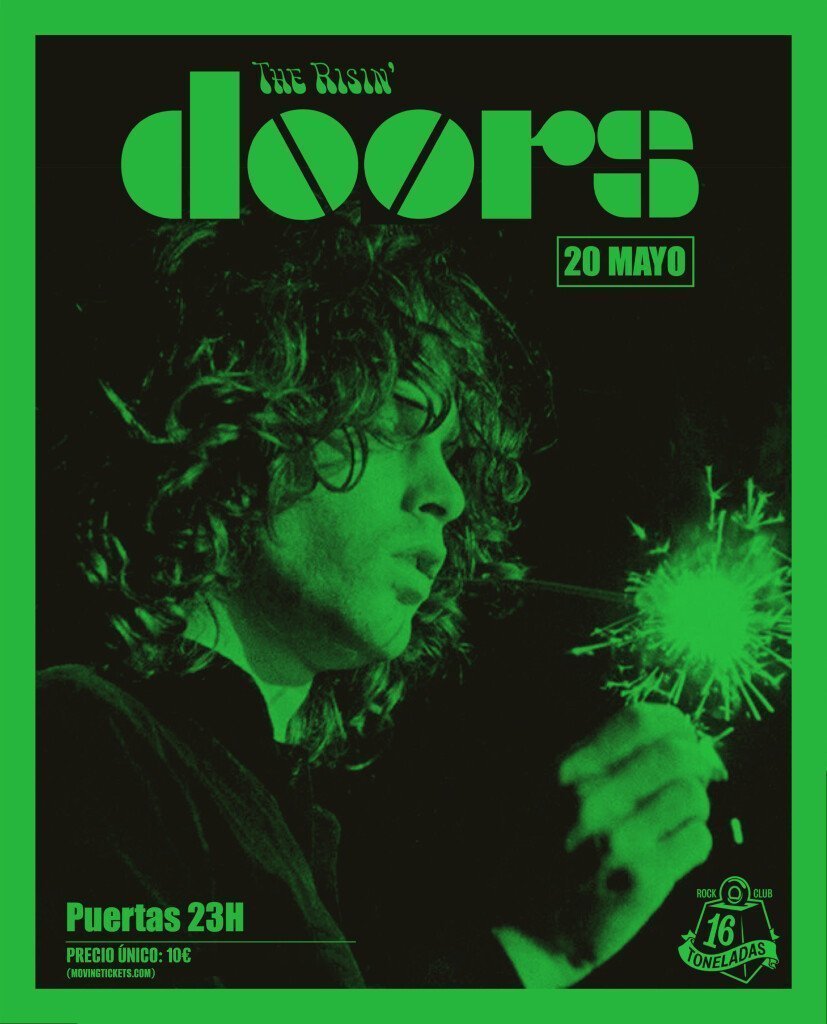 THE RISIN' DOORS
En el 50º aniversario de THE DOORS, vuelve a Valencia su mejor banda tributo: THE RISIN´DOORS.
Un show sin precedentes, con la máxima fidelidad sonora y estética con la mítica banda californiana y su legendario líder, Jim Morrison.
 Un concierto de dos horas que revive todos sus éxitos en un viaje por carreteras psicodélicas a través del órgano hipnótico de Ray Manzarek, el misticismo de las guitarras de Robbie Krieger, los tambores Jazz de John Densmore y el misterio del Rey Lagarto en escena, con el genio de Morrison al frente.
THE RISIN´DOORS es una experiencia que genera expectación y que ha sido un éxito de público y crítica, hecho desde el corazón y con el máximo respeto y admiración por la banda que revolucionó América.