Jueves 2-5-2019 
              21:00h (apertura puertas)
              15€ anticipada (www.movingtickets.com); 19€ taquilla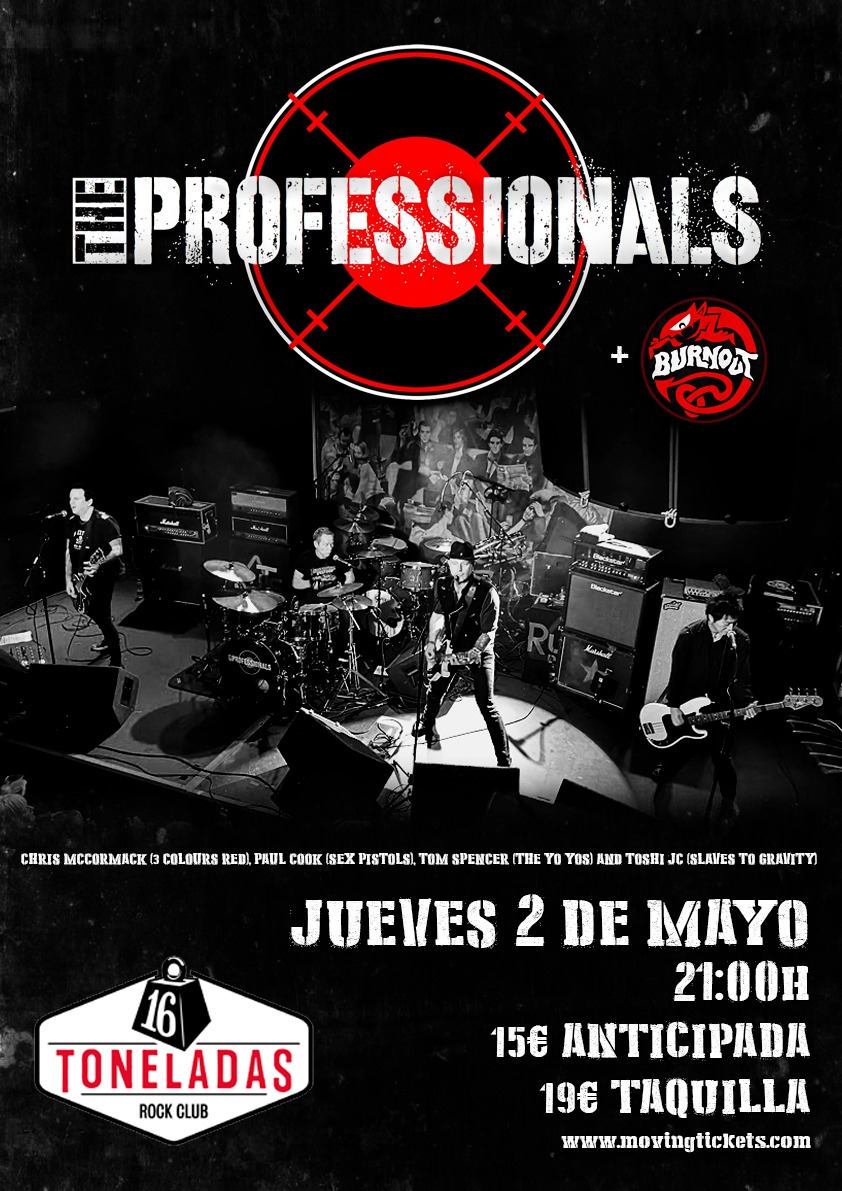 THE PROFESSIONALS
Formados por Paul Cook y Steve Jones, The Professionals  llegaron a la escena punk en 1979, tres años después de que se desmembrara su banda original: SEX PISTOLS!!
Después de la disolución de la banda en 1982, su vuelta a los escenarios se produciría en el 2015, sin Steve Jones pero con su beneplácito, y en el 2017  editan 'What In The World'.
En la actualidad, el line-up está formado por Paul Cook (Sex Pistols), Tom Spencer (The Yo Yos),  Chris McCormack (3 Colours Red) y Toshi JC (Slaves to Gravity).
BURNOUT
Grupo de punk rock garagero que comienza su andadura en 2015, formado por Felipe "Pipe" Machado (guitarra), Eric Moliner (voz), Leroy Machado (batería), Kuba Czarnecki (bajo).