Miércoles de Septiembre 2021 (días 15 -22 -29)
21:00h (puertas) / 21:30h (concierto) 
Entrada GRATUITA (hasta completar aforo)
*Aforo limitado, público sentado, distancias entre mesas y medidas de seguridad contempladas por el DOGV.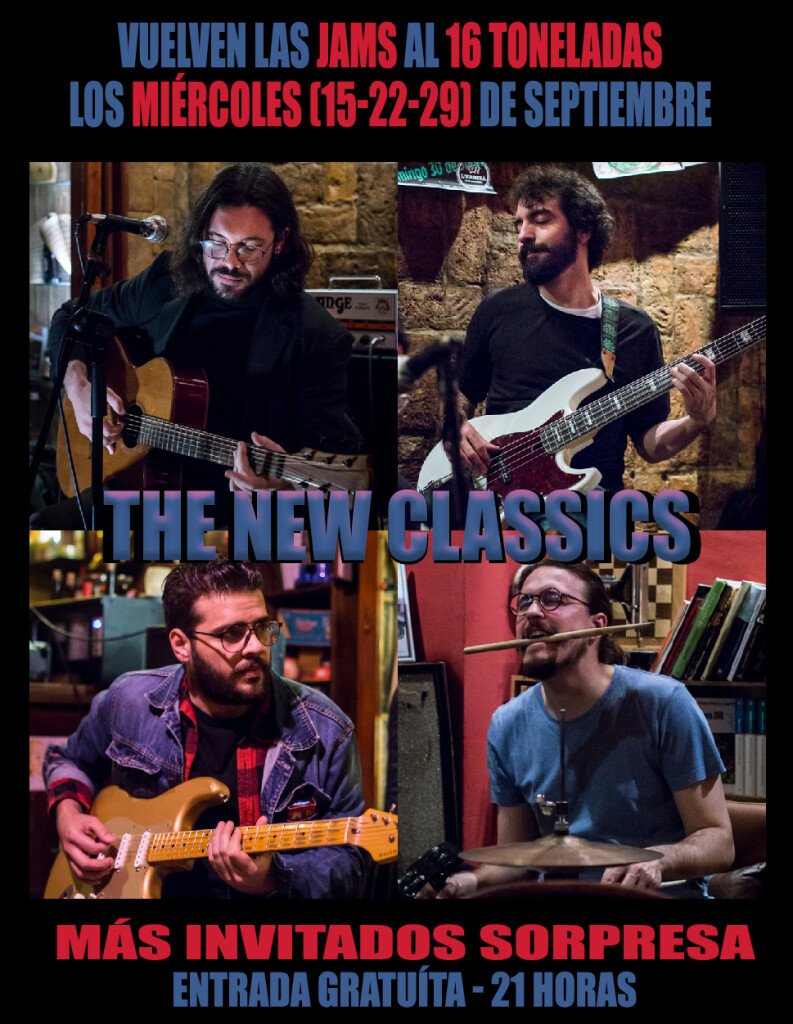 THE NEW CLASSICS
Vuelven las JAMS a 16Toneladas!!!
Además de los invitados especiales de cada semana, THE NEW CLASSICS son músicos de conocidos grupos valencianos como Johnny B. Zero, Holy Paul, Kojacks o Santero y los Muchachos. Unos genios llevando a su terreno clásicos del rock, soul, blues,… Si te gustan Marvin Gaye, Cream, Stevie Wonder, Elvis Presley, Beatles, Roy Orbison, Freddy King… no debes ni pensártelo.
No te lo pierdas!!