Viernes 12-7-2019 
              23:00h (apertura puertas) 
              14€ anticipada (www.movingtickets.com, Discos Ámsterdam, Harmony Discos); 18€ taquilla.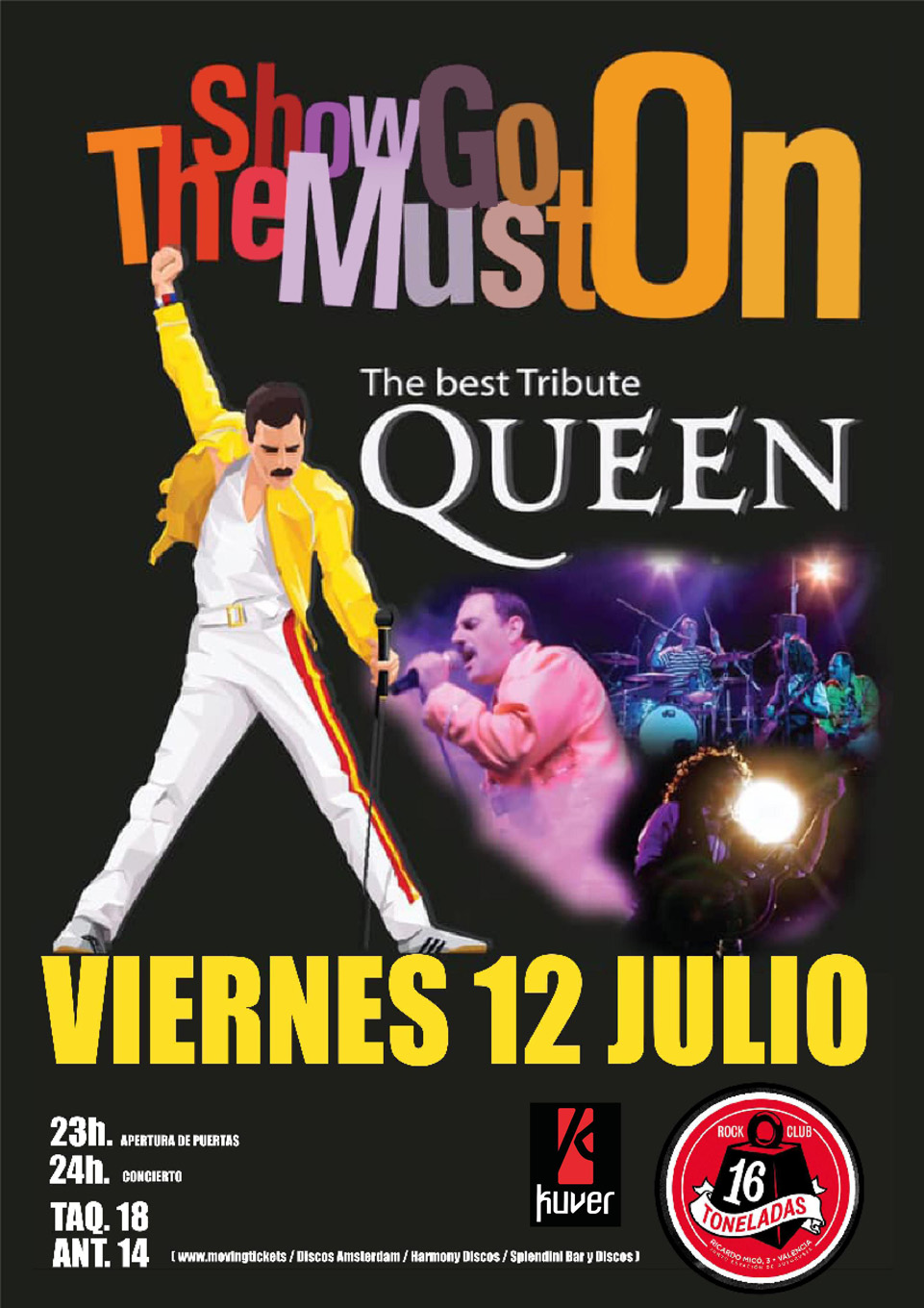 SHOW MUST GO ON – TRIBUTE QUEEN
"The Show Must Go On" se convirtió en el grito de todos los fans de Queen después de la muerte del gran Freddie Mercury y 27 años después que nos dejara, es lo que proponemos, continuar con el "Show".

Un Homenaje que nace desde el corazón de 4 músicos profesionales, que traslada al escenario la magia y la fuerza de una de las bandas más icónicas y eclécticas del siglo XX.

Show Must Go On ofrece una fiel puesta en escena que emula completamente al verdadero y carismático Freddie Mercury, respaldada por armonías perfectamente elaboradas y con una gran fidelidad de los demás miembros de la band, para recrear lo que era la experiencia de vivir un Show de Queen.

La banda recorre el catálogo de Queen, desde sus comienzos en 1973 hasta su último álbum, Made in Heaven, editado después de la muerte de Freddie Mercury, en 1991. Éxitos insuperables como Bohemian Rhapsody, Love of my Life, We are the Champions, We will Rock You y muchos otros conmoverán al público asistente al Show.

No dejes que te lo cuenten, ven a vivirlo.
… y después SESIÓN DISCOTECA hasta las 6:30h con 16Toneladas DJs