Viernes 22 Septiembre 2023
22:00h (puertas) / 22:30h (concierto)
Entradas agotadas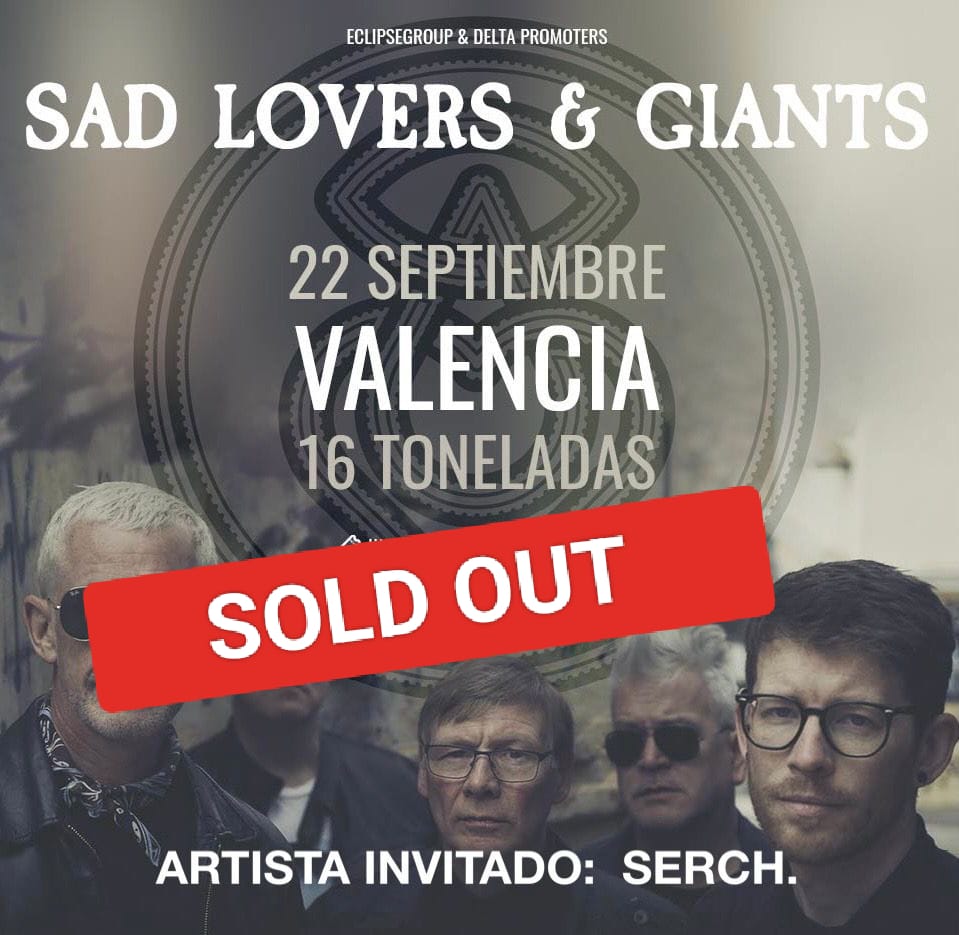 SAD LOVERS & GIANTS
La legendaria banda Sad Lovers and Giants, regresan a nuestro país celebrando su 40 aniversario en la brecha, siendo un referente en la escena post-punk y una clara influencia para bandas del momento. Prometen ser unos conciertos inolvidables donde no faltaran sus grandes éxitos (Things we never did-Clint-Imagination-In Flux….).
SERCH.
SERCH.es una banda veterana de carácter POST PUNK ELECTRÓNICO de Barcelona compuesta por: Sergio Salesa (voz), Miquel Cellalbo (guitarra y secuencias), Carlos Vallecillos (teclados), y Andrea Visentin (bajo).
El grupo se ha rodeado de colaboraciones de lujo para sus últimos trabajos y remixes desde el productor Pedro Pinaa David Kano, WeAreNotDj́s, Mist3rfly, SantiRex, Nacho Atmosfera, The Low Flying Panick Attack, y Sigmund Wilder.
Con tres discos físicos en el mercado, más dos discos digitales (remixes y sesión live), la banda presentó el año pasado su cuarto disco POST.