Sábado 30 de Septiembre 2023
17:30h (puertas) / 18:00h (proyección) 
Entrada con invitación mandando email a : sanfilippobarcelona@gmail.com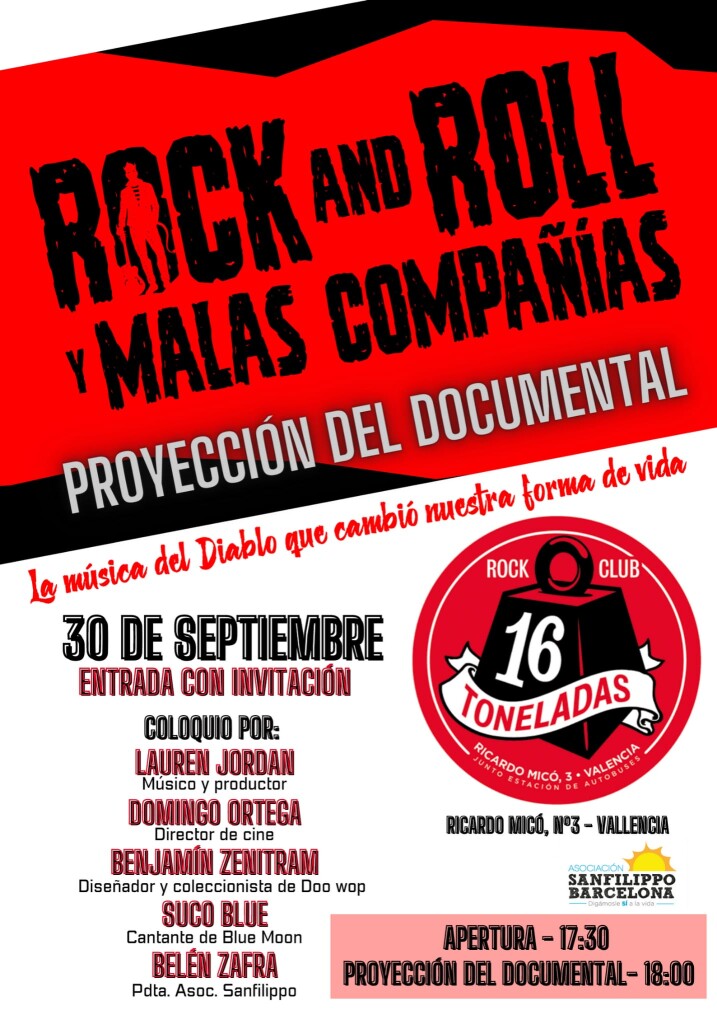 Lauren Jordan, que ha formado parte de bandas destacadas del rock and roll patrio como Gatos Locos, Inoportunos y Teorema, publica la tercera parte de la trilogía Lauren Jordan y Las Malas Compañías, con colaboraciones ilustres como las de Tennessee o La Guardia.
Con mucho material interesante de archivo y entrevistas a muchos de sus protagonistas. Lauren Jordan narra en este documental, la historia del rock and roll / rockabilly en España, desde finales de los 70 (sin olvidar a los clásicos de los 60), hasta la actualidad. El proyecto de Las Malas Compañías será la columna vertebral del documental. Todo lo que se recaude irá destinado a los niños de la Asociación Sanfilippo.