Sábado 28-9-2019 
              20:00h (apertura puertas)
              20€ anticipada (Harmony Discos, House Of Rock-Metal Valencia, Devil Records, Rock N' Rolla); 24€ taquilla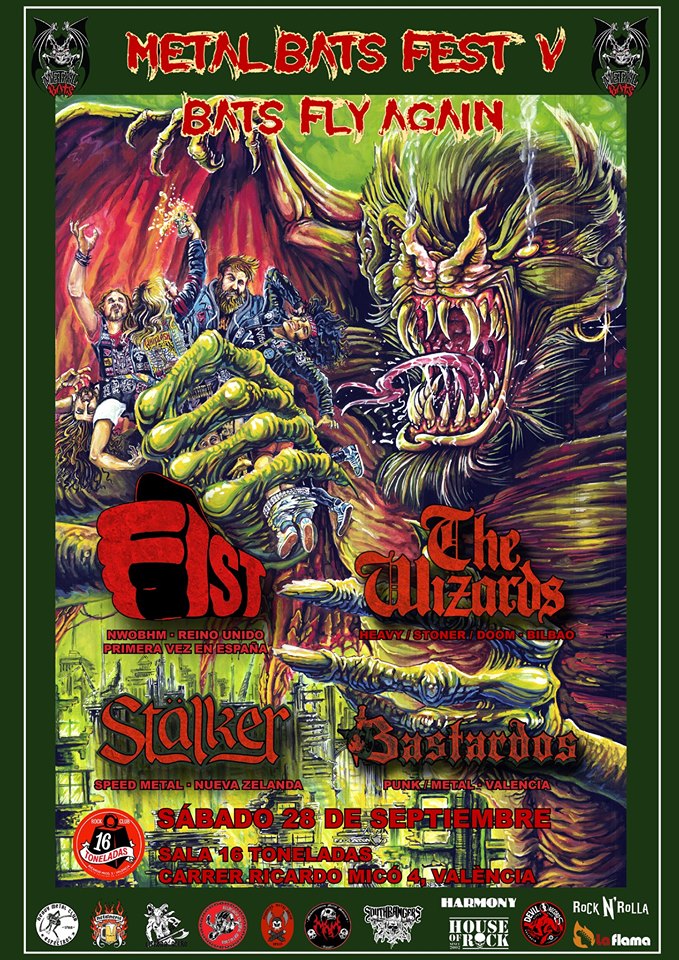 METAL BATS FEST – V con los directos de:
FIST 
Desde UK, por primera vez en España y en exclusiva para Metal Bats Fest.
THE WIZARDS
Desde Bilbao, Heavy / Stoner / Doom en su primera visita a la ciudad.
STÄLKER 
Desde Nueva Zelanda, Speed metal desde las antípodas.
BASTARDOS
Punk metal macarra demostrando el nivel del heavy metal valenciano.
… y después SESIÓN DISCOTECA hasta las 6:30h con 16Toneladas DJs