Viernes 8-2-2019 
              22:30h (apertura puertas)
              17€ anticipada (www.movingtickets.com, Discos Ámsterdam, Harmony Discos, Café Lola); 20€ taquilla.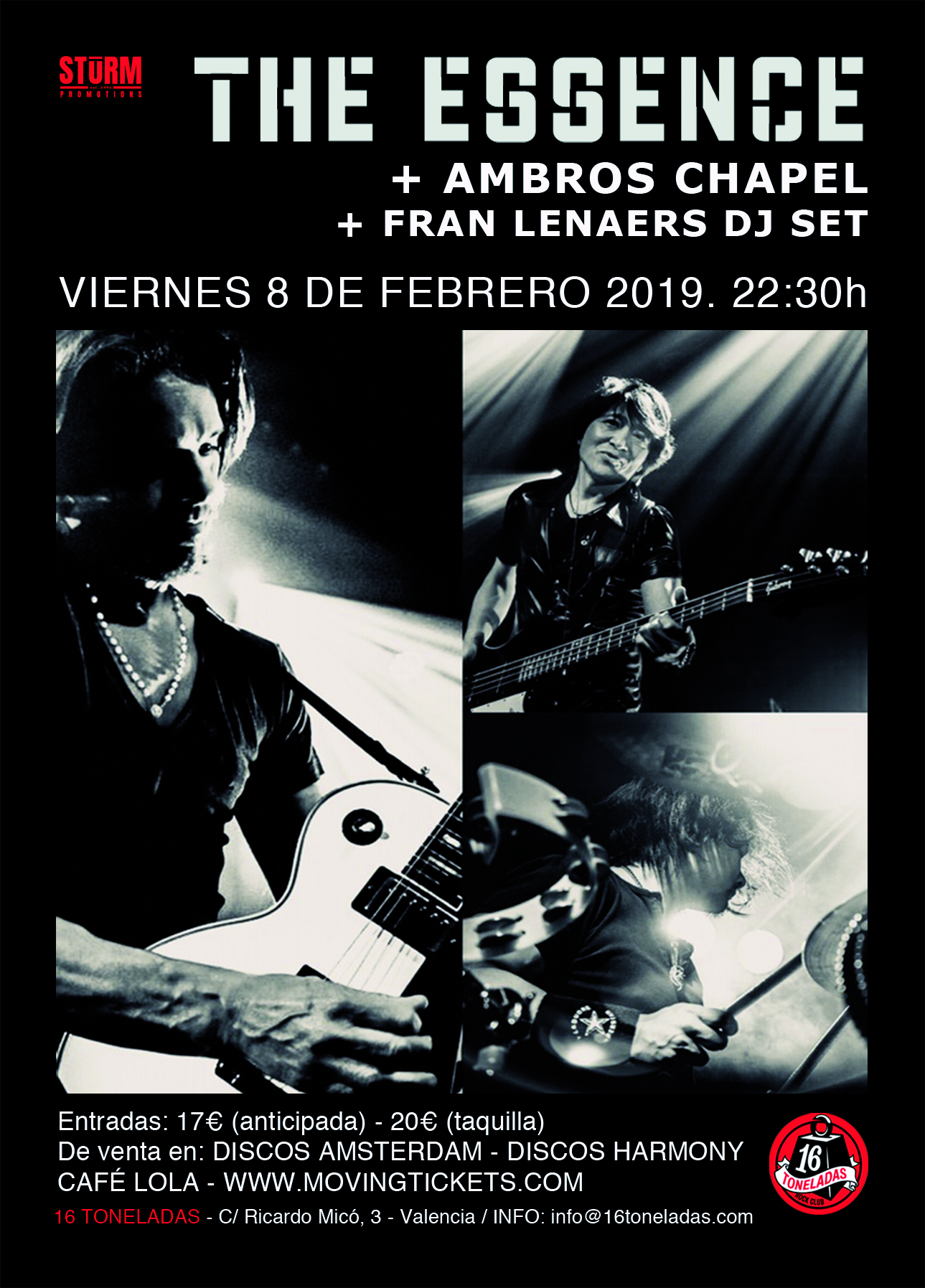 THE ESSENCE
Banda neerlandesa de rock alternativo, rock gótico y dark wave, formada en 1984. El grupo está liderado por Hans Diener (voz, guitarra) y, actualmente, completado por Mark Tan (bajo) y George Tan (batería). Su sonido está influenciado por la música new wave británica y por el post-punk. Fueron considerados la banda clónica de The Cure. Aunque algunas de sus canciones recuerden a la banda de Robert Smith o a unos Pink Floyd postmodernos, The Essence ha gozado de fama propia por sus temas originales.
La canción que dio popularidad a la banda fue «A Mirage», que llegó al Top 10 en España, de hecho regrabaron la canción en 1994 en castellano.
AMBROS CHAPEL
Grupo en continua evolución, con sonido eminentemente británico, a medio camino entre la oscuridad de The Cure y la elegancia Roxy Music de Bryan Ferry.
… y después SESIÓN DISCOTECA hasta las 6:30h con Fran Lenaers DJ