Viernes 21-01-2022
00:00h (puertas) / 00:30h (concierto)
Entrada anticipada 10€ +gg (www.movingtickets.com); 13€ taquilla (venta en taquilla sujeta a disponibilidad)
*Aforo limitado, obligación de presentar certificado Covid para acceso a la sala y medidas de seguridad contempladas en el Protocolo para Salas de Música en Directo.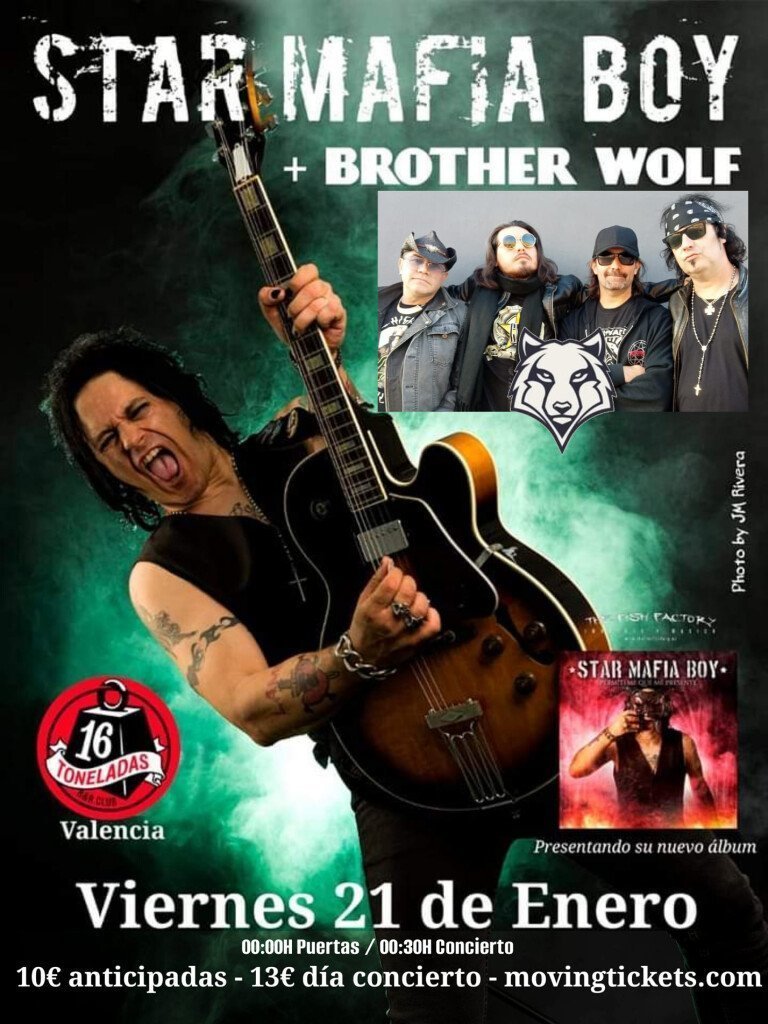 STAR MAFIA BOY
Puro Rock and Roll para amantes de las emociones fuertes y de bandas como Johnny Thunders and the Heartbreakers, KISS, Burning o New York Dolls.
Y para abrir la noche, BROTHER WOLF.