Jueves 26-9-2019 
              22:00h (apertura puertas)
              12€ anticipada (www.movingtickets.com); 16€ taquilla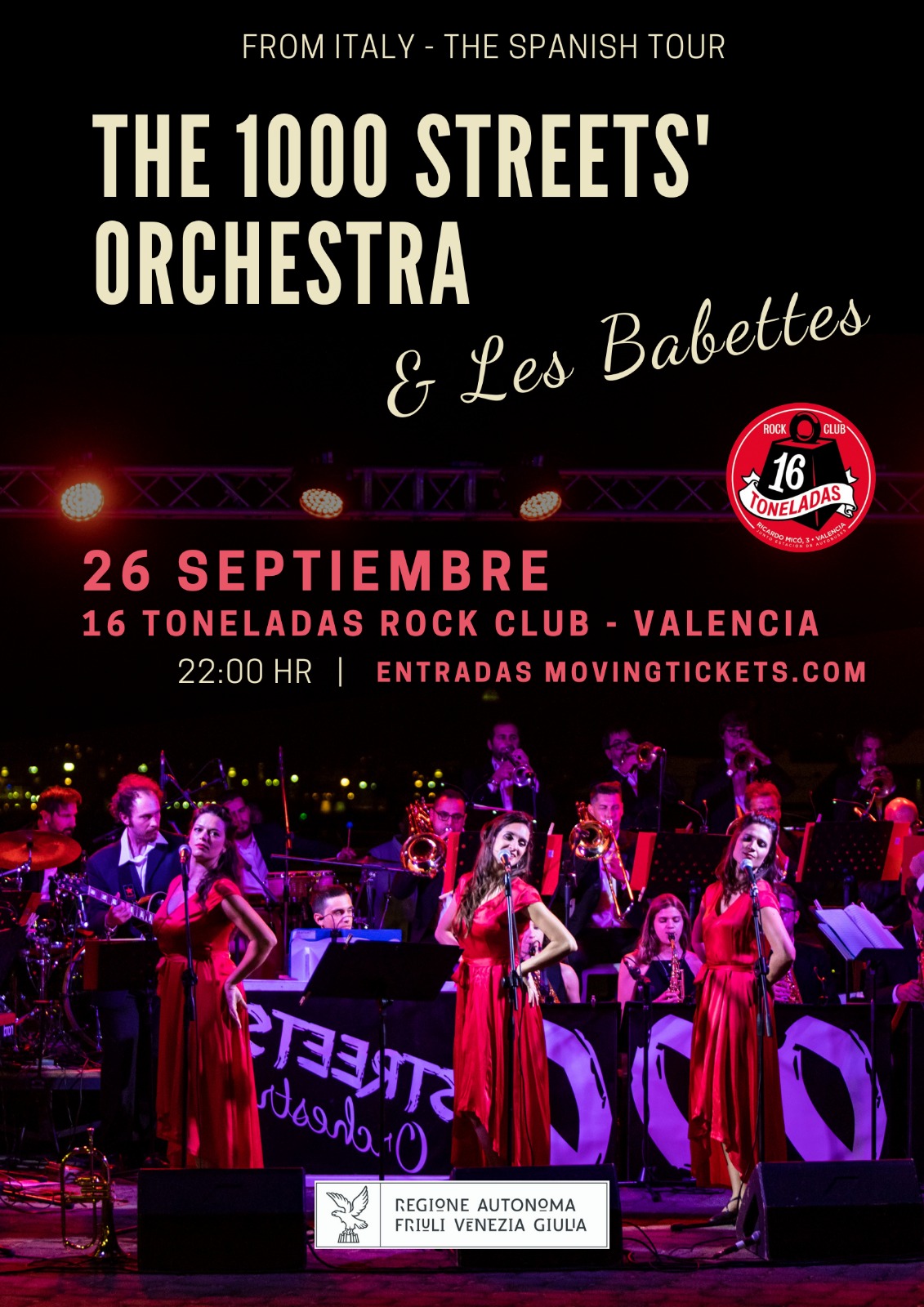 THE 1000 STREETS' ORCHESTRA & LES BABETTES
Por primera vez en España, la jazz big band THE 1000 STREETS' ORCHESTRA con LES BABETTES.
El trío vocal made in Italy LES BABETTES, se sube a una furgoneta y se viene de gira a España acompañado por una de las mejores big bands italianas… Compuesta por más de 20 elementos, entre músicos profesionales, artistas y alumnos de talento seleccionados en algunos de los mejores Conservatorios de música italianos, os presentamos THE 1000 STREETS' ORCHESTRA, dirigida por el Maestro Walter Grison, saxofonista y front-man de excelencia, que ha creado un espectáculo único, lleno de estilo, swing, energía y diversión.
Un SHOW completamente pensado para el disfrute visual y auditivo del público. LES BABETTES son Anna De Giovanni, Chiara Gelmini y Eleonora Lana, cantantes y actrices con una trayectoria internacional muy importante (Expo a Milano, La Voce Artistica de Ravenna, Umbria Jazz, X Factor y muchos festivales de swing en varios países, como China donde han realizado ya varias giras). ¿Quién se lo pierde?