Sábado 12-9-2020
              22:00h (apertura de puertas) 
              CANCELADO.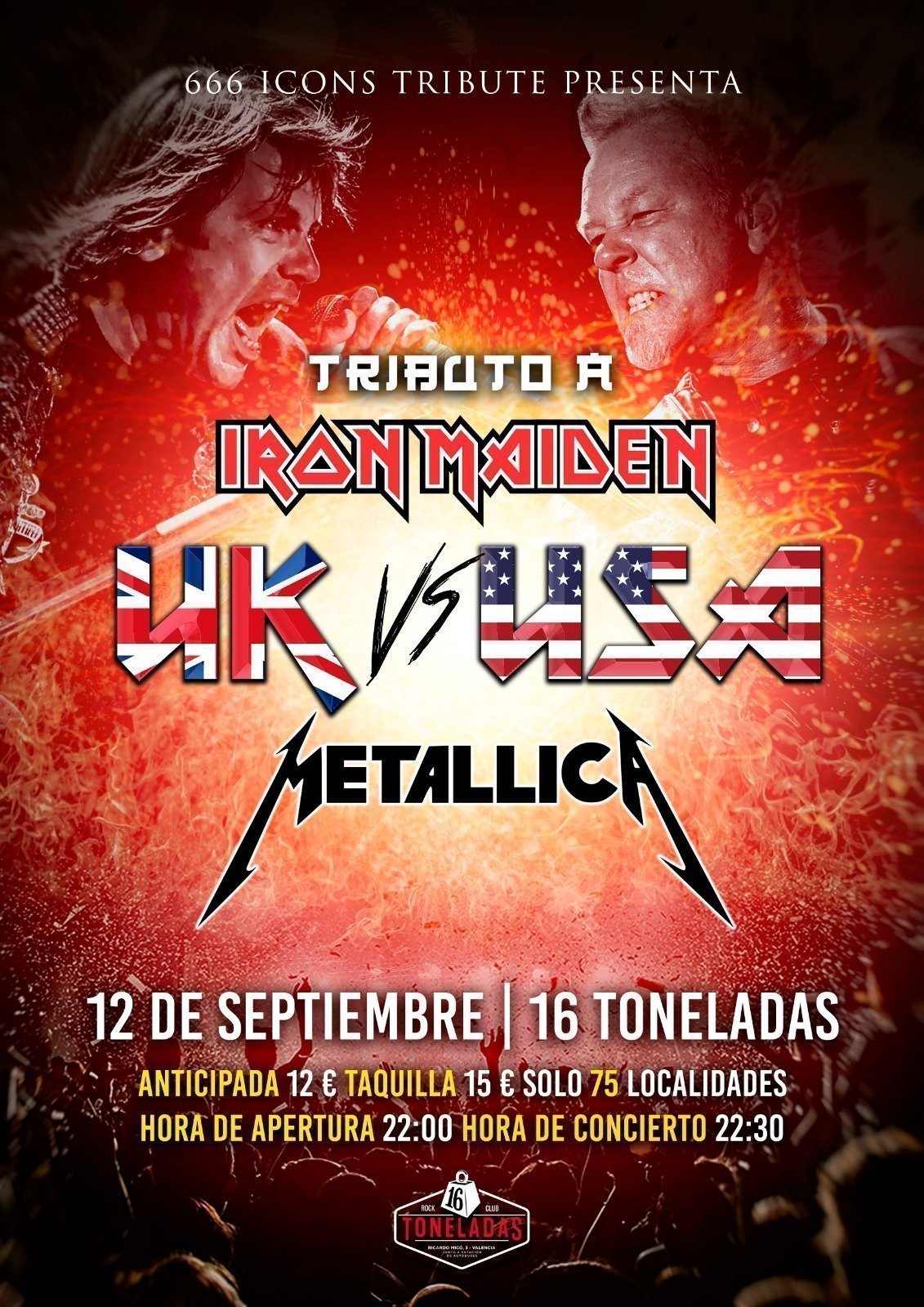 666 The Icons Tribute presenta: IRON MAIDEN vs METALLICA
Un tributo diferente donde 666 The Icons Tribute confrontan, en un mano a mano, los diferentes estilos con algunos de los tantos grandes éxitos más representativos de los dos titanes, IRON MAIDEN y METALLICA, en una noche llena de emociones y buena música con un potente directo! de más de 2 horas y media ininterrumpidas.