Viernes 18-10-2019 
              23:00h (apertura puertas)
              16€ anticipada (www.movingtickets.com, Discos Ámsterdam, Harmony Discos, Devil Records, Café Borneo); 20€ taquilla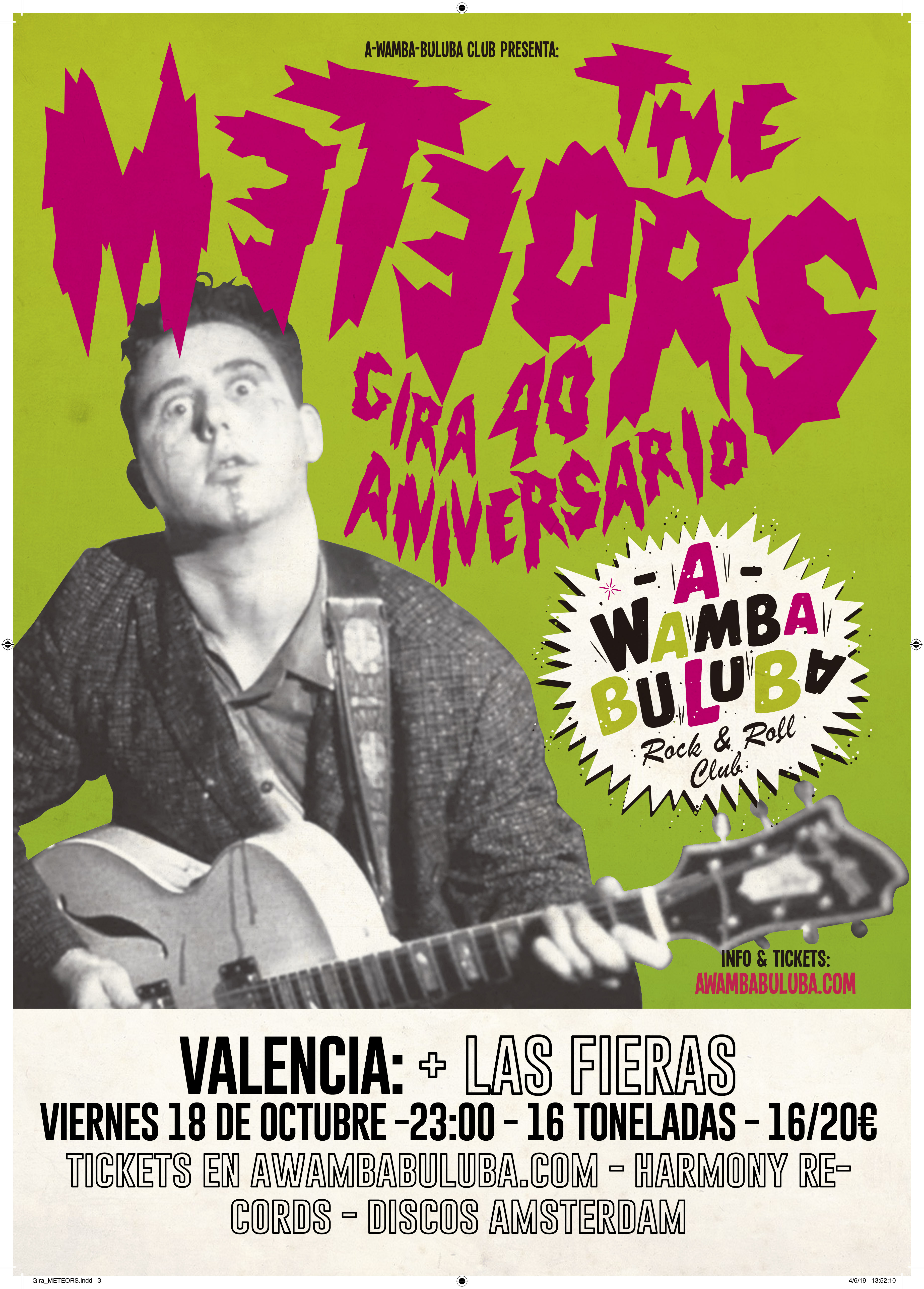 A Wamba Buluba presenta:
THE METEORS
The Meteors se fundó en 1979 por P. Paul Fenech, guitarra y voces, Nigel Lewis, contrabajo, y Mark Robertson, batería, a día de hoy, Mark Burnett y Wolfgang Hordemann, respectivamente. Antes de formar el grupo, Fenech y Lewis tocaron en otras bandas de rockabilly, pero abandonaron su anterior banda, Raw Deal, para experimentar con un nuevo sonido que daría lugar a una marca propia, psychobilly.
Os Esperamos el próximo viernes 18 de octubre en el 16 Toneladas para celebrar 40 años de The Meteors.
LAS FIERAS
Corrosiva mezcla de garage, punk, surf y rockabilly con una voz femenina muy al estilo de Wanda Jackson.
… y después SESIÓN DISCOTECA hasta las 6:30h con 16Toneladas DJs