Sábado 18-5-2019 
              23:00h (apertura puertas)
              13€ anticipada (www.movingtickets.com, Discos Ámsterdam, Harmony Discos); 16€ taquilla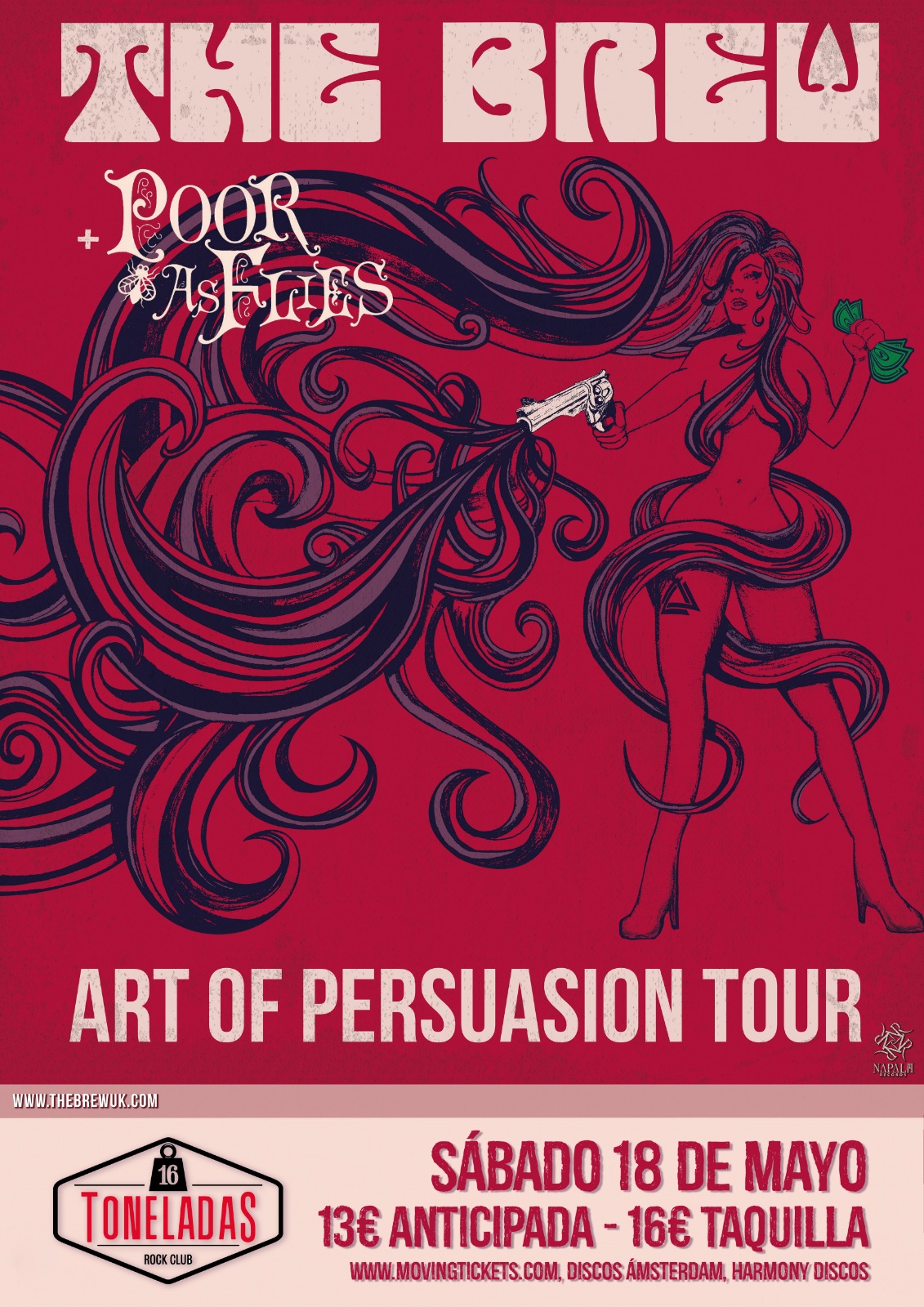 THE BREW 
El Power Trío procedente de Grimsby (UK) formado por Tim Smith (bajista), Kurtis Smith (batería) y Jason Barwick (cantante y guitarrista) vuelven para presentar su último trabajo "Art Of Persuasion".
POOR AS FLIES
Hard Rock Trío, formado a finales de 2018, afincado en Valencia con miembros internacionales de Canadá y Reino Unido. Abrirán para The Brew en el que será su concierto debut.
Claude Robillard (Canadá), Guy Fowler (Reino Unido) y Rubén Bermúdez (España) aportan montones de experiencia a POOR AS FLIES. Individualmente han tocado y producido su música en otras bandas durante años (Daze of Dawn, Actual Size, Desayuno, John E Vistic, Isma Romero, War Against Sleep, Emily Breeze), tocando en festivales de renombre en el Reino Unido y en España (Glastonbury, Primavera Sound, Low Cost Festival, Shamballa, Viñarock, Rototom, The Bulldog Bash, Festimad,  Ashton Court) y con apariciones en radio y televisión (RNE3, Los Conciertos de Radio 3), así como realizando extensas giras, enseñando y aprendiendo sobre rock y convirtiéndose en realmente buenos tocando.
… y después Concierto Golfo!! a las 4:00h con Durango Shock