Jueves 19-9-2019 
              21:00h (apertura puertas)
              17€ anticipada (www.ticketmaster.es, Discos Ámsterdam, Harmony Discos); 20€ taquilla.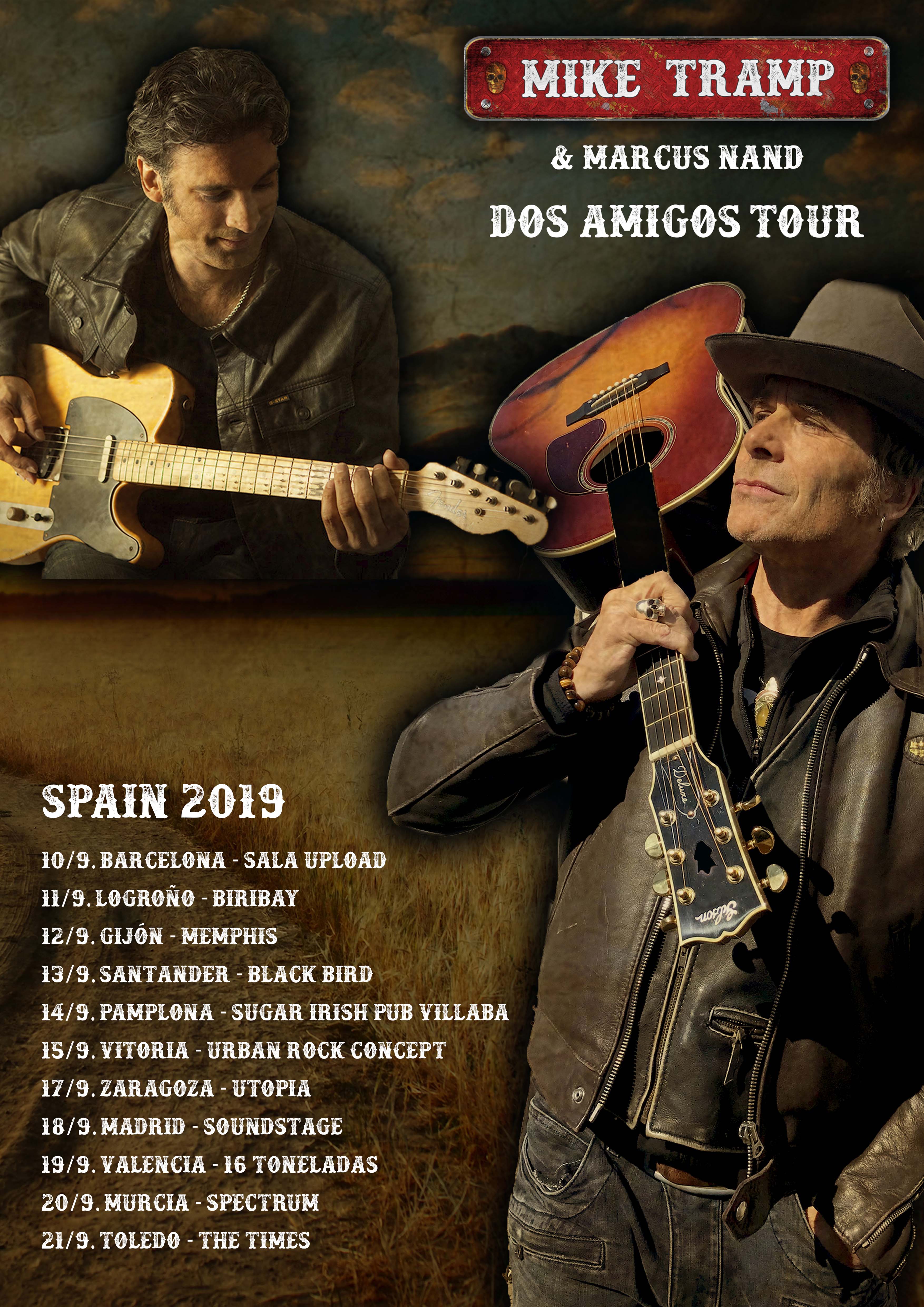 MIKE TRAMP & MARCUS NAND
El cantante danés Mike Tramp, la voz de White Lion y Freak Of Nature, vuelve para presentar su último disco "Stray from the Flock" y cantar en acústico los grandes temas de su discografía. Lo hará en la Gira "Dos Amigos Tour" con la colaboración de Marcus Nand.