Viernes 2 Diciembre 2022
23:00h (puertas) / 23:30h (concierto)
Entradas AGOTADAS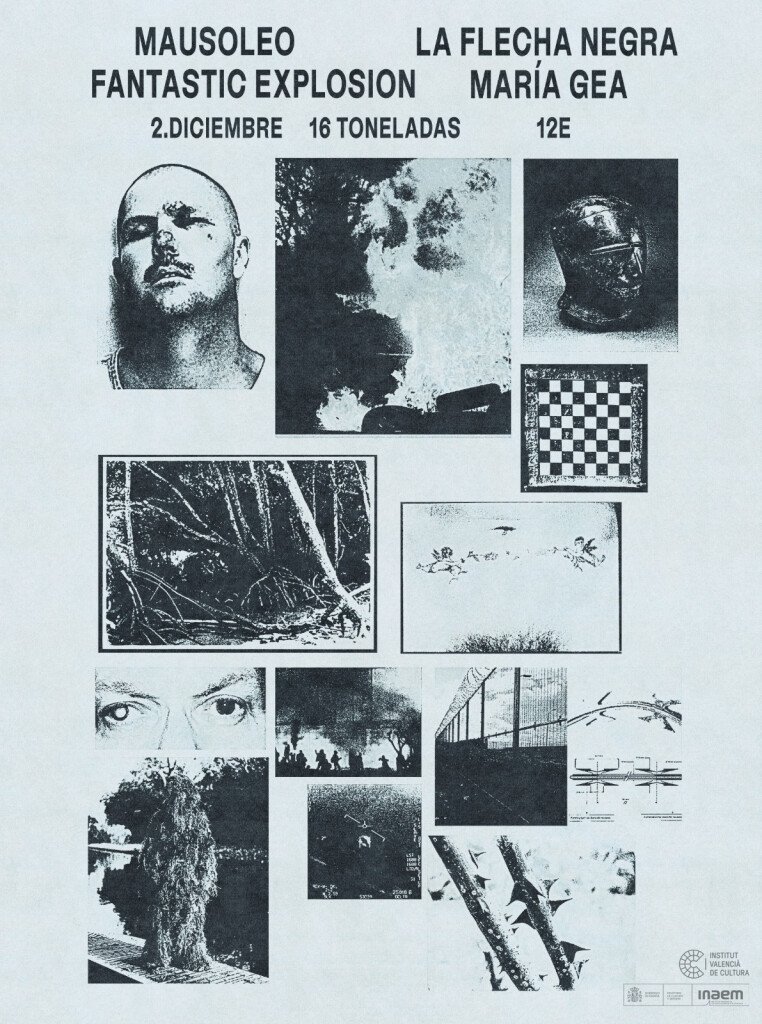 MAUSOLEO
Mausoleo son un trío valenciano de esencia post-punk emocional, con una contundencia sonora y unas melodías progresivas que sudan nervio. Después de la excelente acogida por parte del público y los medios musicales de "Extraño" (Polze de la Mort /  Discodrome, 2019) y "Absolución" (Desorden Sonoro / Flexidiscos, 2020), en el que refuerzan aún más la contundencia sonora y el gusto por las melodías progresivas acompañadas por la emocional lírica de la banda. Una maravillosa obra de post-punk rica en influencias pero con una personalidad única.
FANTASTIC EXPLOSION
Pese a ser un grupo emergente con mucho que demostrar en la escena actual, Fantastic Explosion no son nuevos en esto: han participado en ediciones anteriores de festivales como Monkey Week o Unisound Bilbao, abierto para bandas internacionales comoThe Pains Of Being Pure At Heart o llenado salas a nivel local con bandas como Serpiente o Margarita Quebrada.
Su mensaje es claro: revivir la nostalgia de finales de los 80 y principios de los 90 que vierte del sonido Madchester, con guitarras y beats bailables que sentaron la base de la electrónica rutera y el sonido Ibiza. No obstante, no pueden evitar dejarse influenciar por las tendencias post-punk que surgen de su contexto más cercano en Valencia (Mausoleo, La Plata). Tras lanzar su primer EP Of Time en 2018, su reciente doble single Neymar/Oh, Boy! funde estas dos tendencias, creando una identidad todavía no explotada en el ámbito nacional.