Martes 23-11-2021
21:00h (puertas) / 21:30h (concierto)
Entradas AGOTADAS
*Aforo limitado y medidas de seguridad contempladas en el Protocolo para Salas de Música en Directo.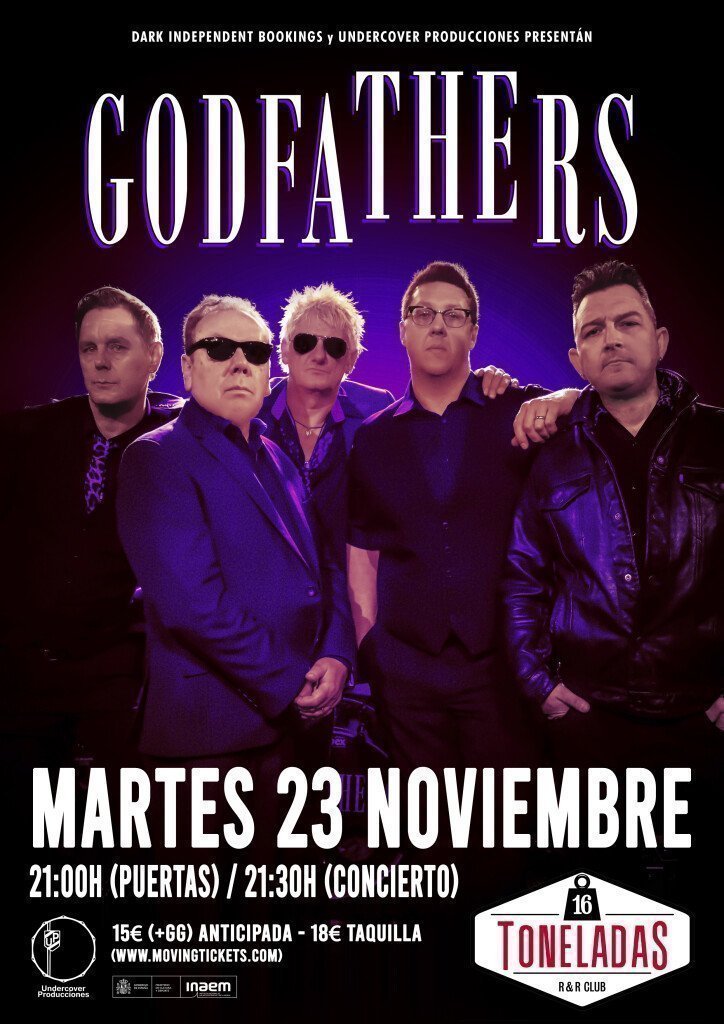 THE GODFATHERS
La legendaria banda de rock & roll,  The Godfathers nos visita en Noviembre para hacer varios conciertos. Aprovechará estos shows para presentarnos además  del  Ep  con los temas- "I´m not your Slave & " y "Wild and Free"  que salió el 17 de junio de 2020 para celebrar el 35 aniversario desde la formación de la banda coincidiendo con la primera actuación de la formación   en The Embassy Club en Londres el 17 de junio de 1985,  nuevos temas que saldrán en  2022
A Peter Coyne le acompaña la nueva formación que justo se estrenó a finales de 2019 en la gira por España y que constató el gran nivel de la banda en estos momentos y está formada por el guitarrista Richie Simpson y el baterista Billy Duncanson (ambos anteriormente en Heavy Drapes & Baby's Got A Gun) el bajista Jon Priestley de la banda de punk icónica The Damned y el guitarrista Wayne Vermaak.
"Los Padrinos", famosos por su sonido de rock primitivo (con canciones como 'Birth School Work Death', 'I Want Everything' y 'Unreal World') inspirada en la mafia y explosivos conciertos en vivo, reanudarán la actividad de gira con una gira mundial  coincidiendo no sólo con su 35 Aniversario, sino  también con la edición del mítico "Birth, School, Work, Dead".