Viernes 26-10-2018 
              23:00h (apertura puertas)
              6€ anticipada (www.movingtickets.com, www.notikumi.com); 10€ taquilla.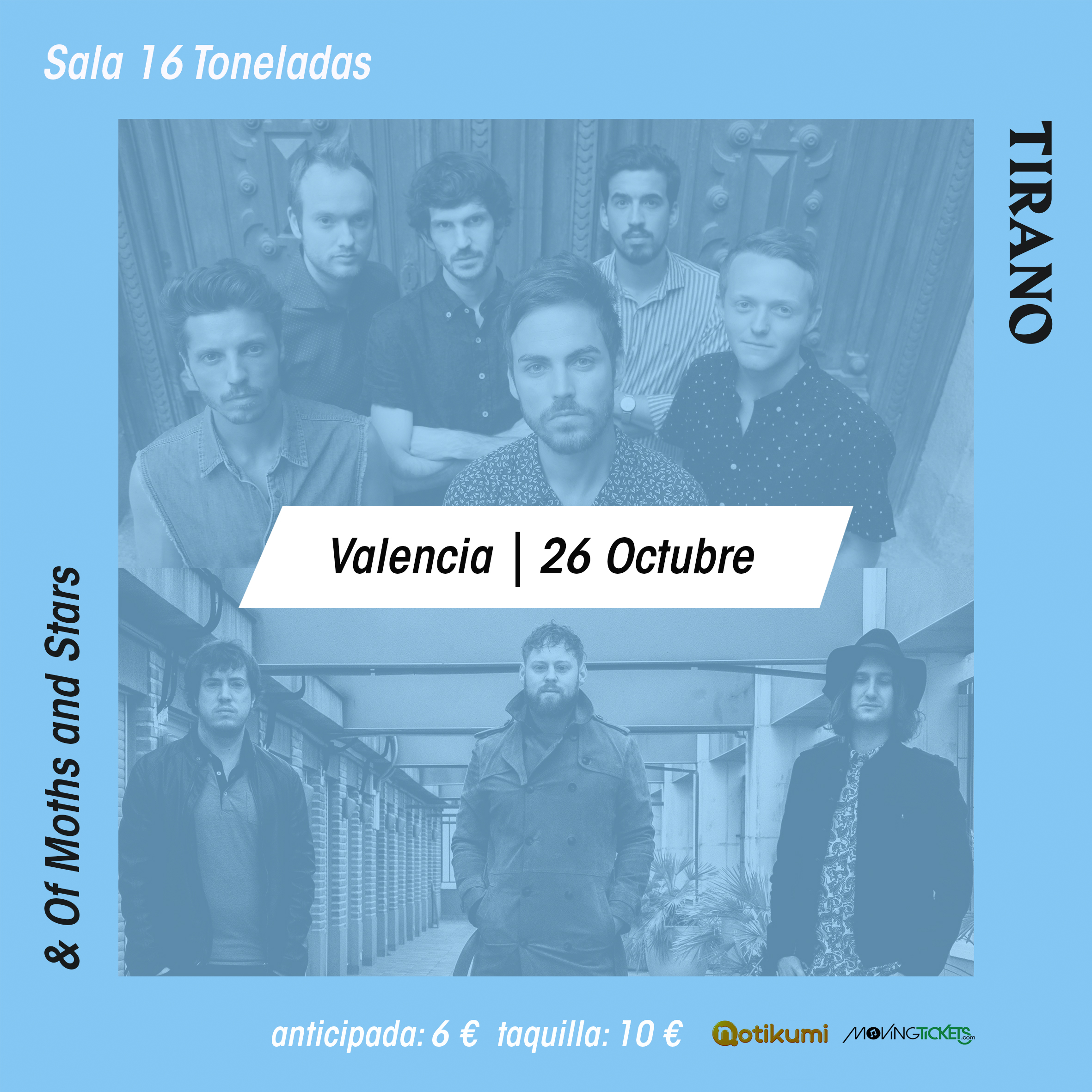 Tirano debuta en casa! Tras dos dos años de trabajo en las sombras gestando la "nueva apuesta", ha llegado el momento de presentarla en sociedad. "Somos Dolor" es su carta de presentación con un ep que bebe desde el rock más pesado a la mayor de las calmas.
La banda estará acompañada por los ingleses Of Moths and Stars presentando su nuevo disco. Servirán duras dosis de rock& roll para traer la isla británica al centro de Valencia.
Una noche que contará con muchas emociones, el debut en la ciudad, el reencuentro de miembros de Rubick en bandas distintas, y una nueva etapa llena de ilusiones.
Planazo!
TIRANO
OF MOTHS AND STARS
… y después SESIÓN DISCOTECA hasta las 6:30h con Manel Radmone DJ