Miércoles 13-12-2017
          21:30h (apertura puertas) 
          10€ anticipada (www.movingtickets.com); 13€ taquilla.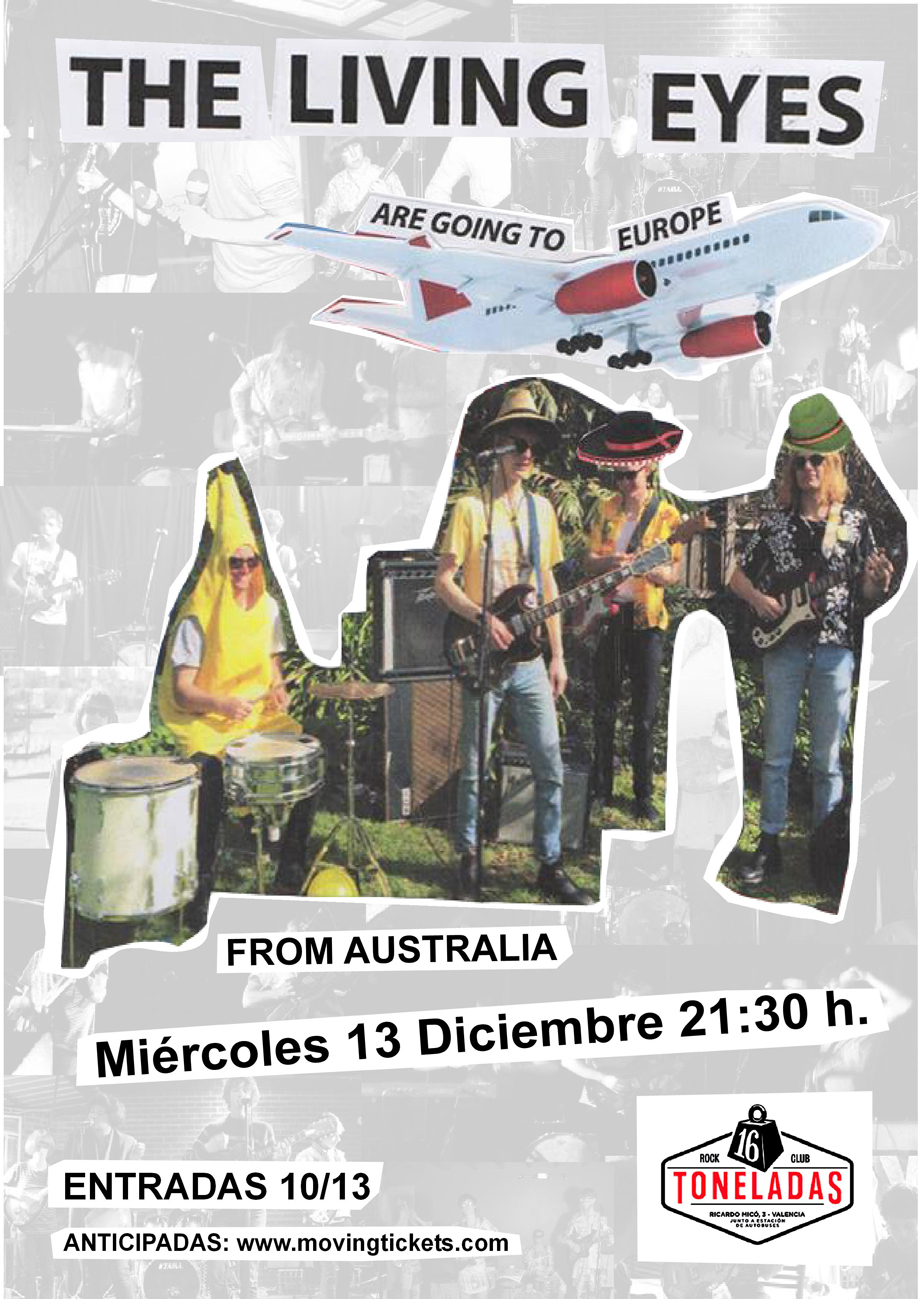 THE LIVING EYES
The Living Eyes (Australia) comenzaron su andadura en 2010 en los suburbios de Geelong, cuando Billy, Mitch y Nick, tres adolescentes de barrio y amantes de The Rolling Stones, The 13th Floor Elevators y Back From The Grave, deciden honrar a sus ídolos y montar una banda. Desde entones, The Living Eyes han publicado un par de álbumes en 2013 y 2015, unos cuantos 45's y todavía les ha dado tiempo a montar su propia compañía de discos independiente, ANTI FADE records. La constante evolución de su música les ha llevado a mezclar su revisionista sonido garage con la cavernícola mentalidad del punk australiano. Acaban de publicar un nuevo disco que vienen a presentar por primera vez en Europa.