Miércoles 6-6-2018 
              21:30h (apertura puertas)
              8€ taquilla.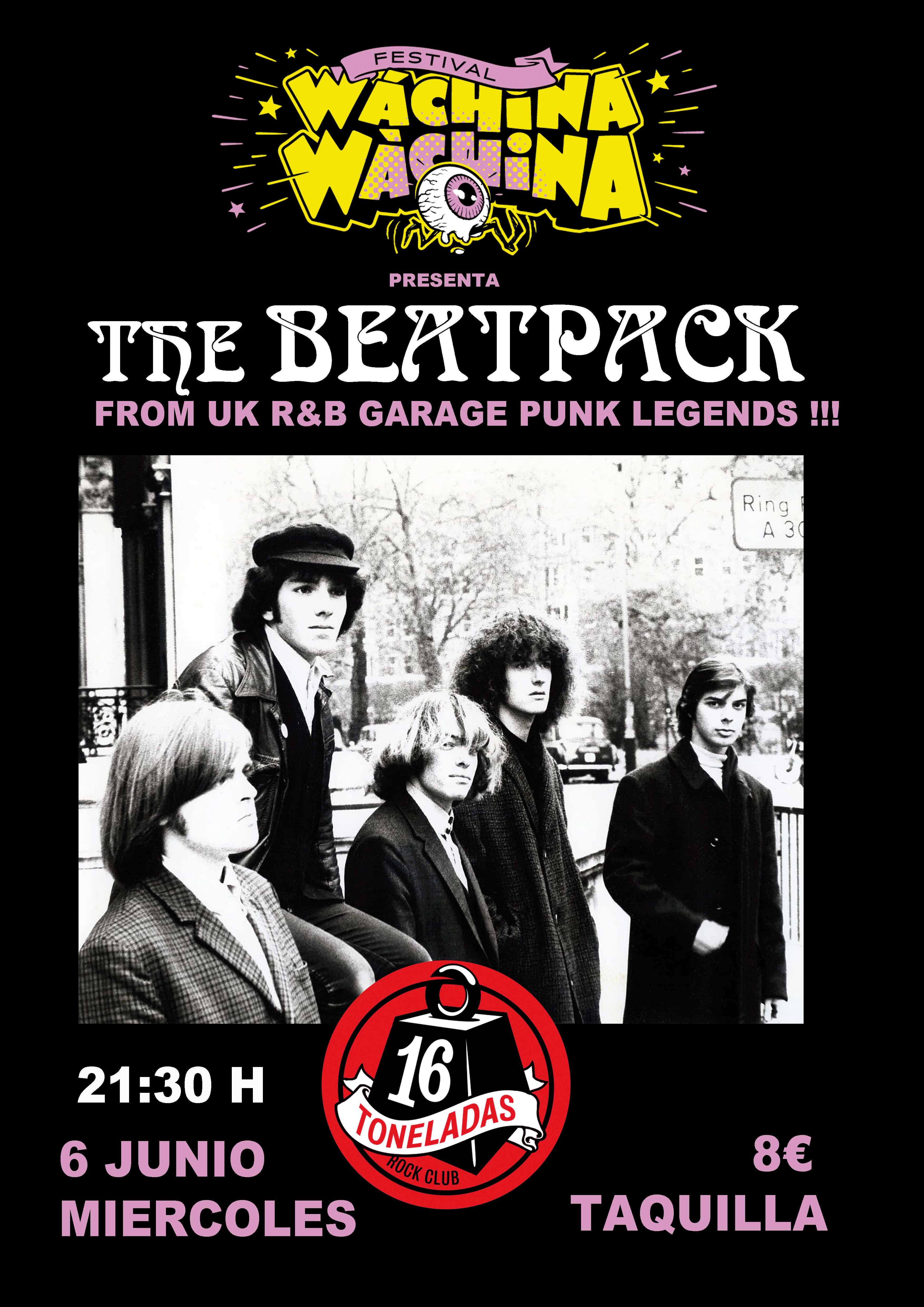 THE BEATPACK
The Beatpack salen a escena en 1987. Influenciados por el punk y el r&b al estilo de The Lyrics, The Outsiders, Q'65, The Fairies, The Pretty Things ó The Missing Links. The Beatpack comienzan su andadura mezclando oscuras versiones con temas propios en su mayoría compuestos por su guitarrista principal Simon Harvey, y desarrollan a partir de ahí una sobria reputación de banda explosiva en directo, agresivos y tremendamente enérgicos en los que cualquier cosa podría pasar..y con frecuencia así fue.
En el 2012 sus cinco miembros originales se reúnen para tocar algunos temas y enseguida se dan cuenta que todavía tienen fuego y munición suficiente como para seguir pateando culos, vienen por primera vez a España a la fiesta presentación del Purple Weekend 2012 y pasean su incendiario directo por Le Beat Bespoke y el Berlin Beat Explosion.
A partir del 2012 continúan con la formación en activo con varias giras explosivas por España y Alemania y registrando nuevos temas en State records como (I'm Walkin' b/w Hey Senorita, Where The Water Runs Deep b/w (She's) All Dressed In Black) que nos demuestran que la banda sigue igual de salvaje que en sus inicios, Garage Punk serio, visceral y enérgico como manda la biblia del género.
The Beatpack :
Simon Harvey (Lead Guitar)
Hugh Dellar (vocals, harmonica, auto-destruction)
Luke Herriott (drums)
Ollie Dolot (bass)
Joss Hutton (rhythm guitar)