Jueves 28-3-2019 
              20:30h (apertura puertas)
              8€ anticipada (www.ticketea.com, www.wegow.com); 10€ taquilla.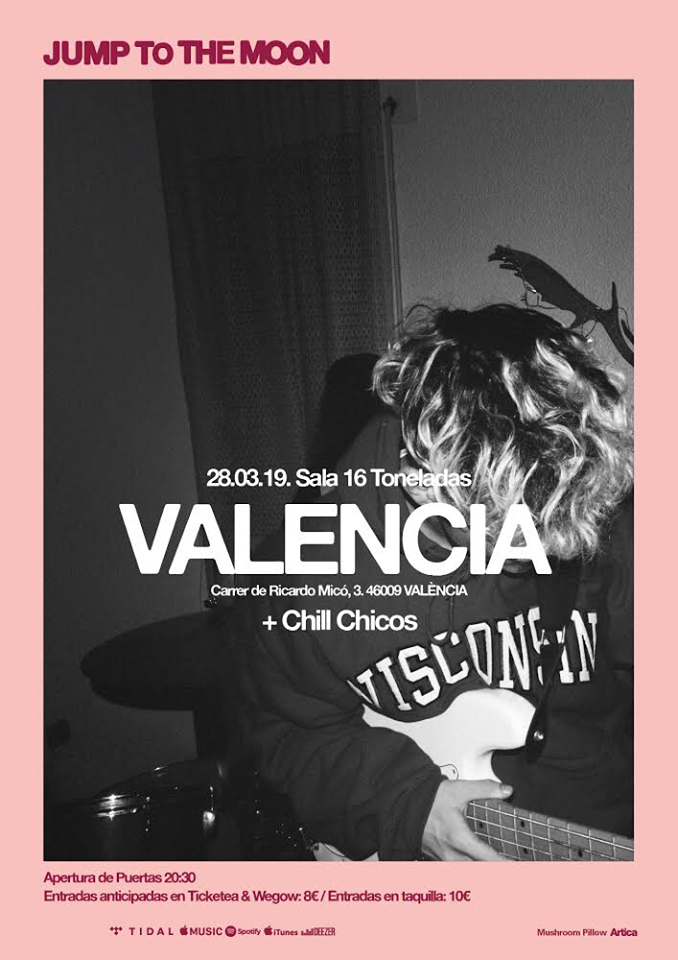 JUMP TO THE MOON
Jump to the Moon publicaron el pasado verano su debut "Sxty", que destaca por un derroche de frescura teen y estribillos ultrapegadizos.
Elegidos grupo emergente del año para la revista MondoSonoro, llegan a la escena pop española con unas referencias tan eclécticas como sus ganas de romper barreras con conceptos obsoletos como indie o mainstream.
Canciones y una actitud impropias en un grupo tan joven les han llevado a debutar en festivales como el WAM, Mallorca Live, Weekend Beach o Sonorama.
CHILL CHICOS