Sábado 21-7-2018 
              23:00h (apertura puertas)
              Entrada GRATUITA!!!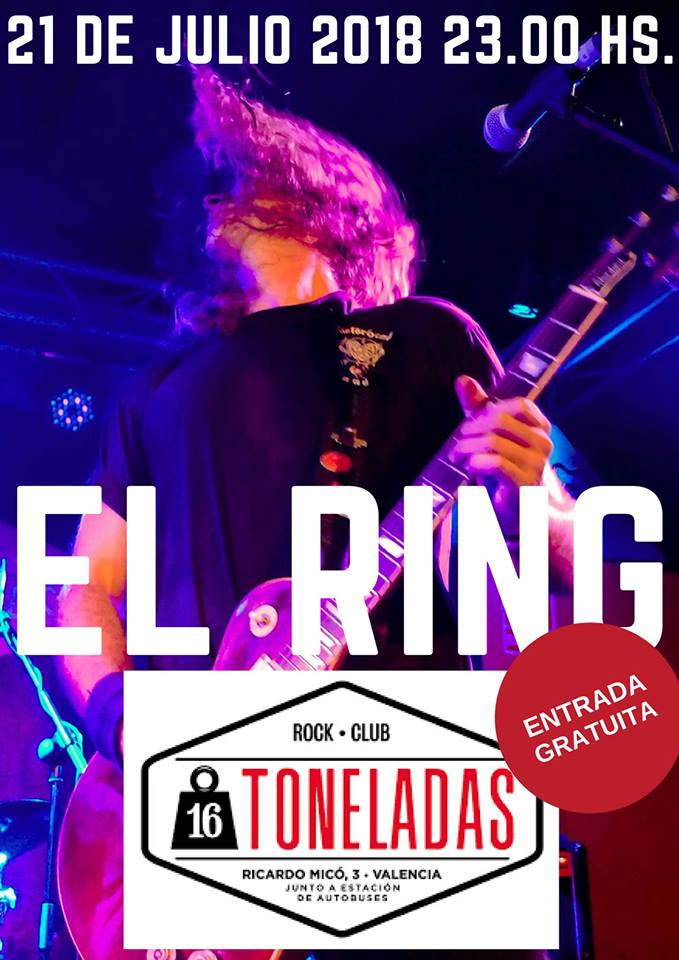 EL RING
Banda de versiones formada en 2010 por antiguos miembros de Perro Negro, Los Muñones, Surfer Rosa, Net Distorsión,… Ofrecen un show de hasta dos horas de duración versionenado clásicos de: AC/DC, Ramones, Los Ronaldos, The Rolling Stones, U2, The Cult, ZZ Top, Led Zeppelin, Status Quo, Los Rodríguez, Tom Petty, Black Crowes, David Bowie, Barricada y un largo etcétera.
Banda formada por: Dani – Voz principal; Chuano – Guitarra y coros; Felipín – Guitarra y coros; Luis – Bajo y coros; Pakito – Batería.
… y después SESIÓN DISCOTECA hasta las 6:30h con 16Toneladas Dj's