Viernes 14-4-2017 
              23:00h (apertura de puertas)
              12€ anticipada (www.movingtickets.com, Ámsterdam, Harmony); 15€ taquilla.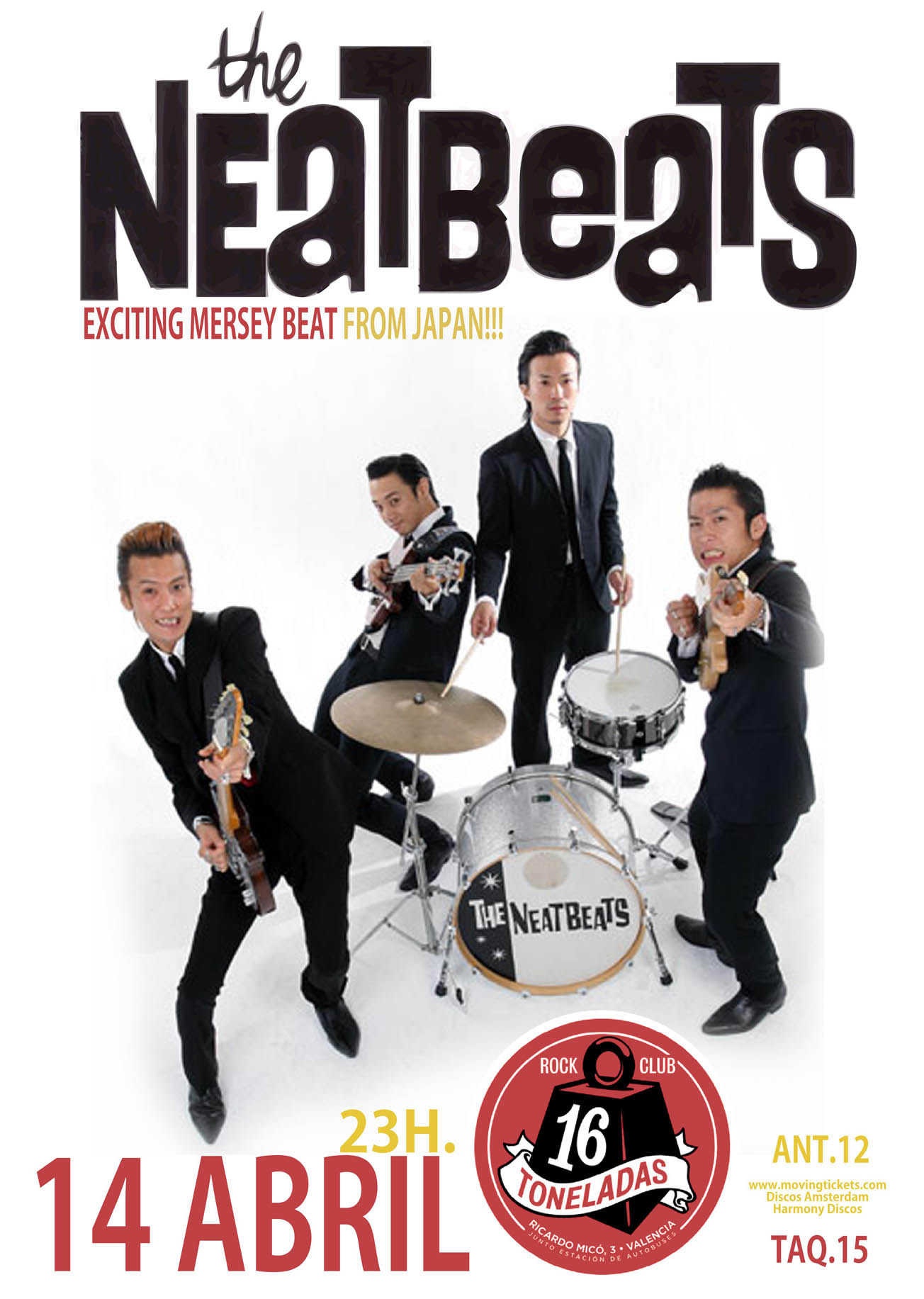 THE NEATBEATS
The Neatbeats están considerados como una de las mejores bandas de Mersey Beat del planeta, una especie de Kaisers a la Japonesa pero con más mala leche y rabia sobre un escenario. Formados en 1997 en Osaka, llevan publicados 8 álbumes, así que saben lo que se hacen. Su capacidad como instrumentistas les hace poder tocar diferentes palos prácticamente sin despeinarse, pasando del beat más contagioso al twist and roll más salvaje. En definitiva: una maquinaria perfecta de fiesta y diversión.
… y después SESIÓN DISCOTECA hasta las 6:30h con 16Toneladas DJ's.