Jueves 29-11-2018 
              21:30h (apertura puertas)
              15€ anticipada (www.movingtickets.com); 18€ taquilla.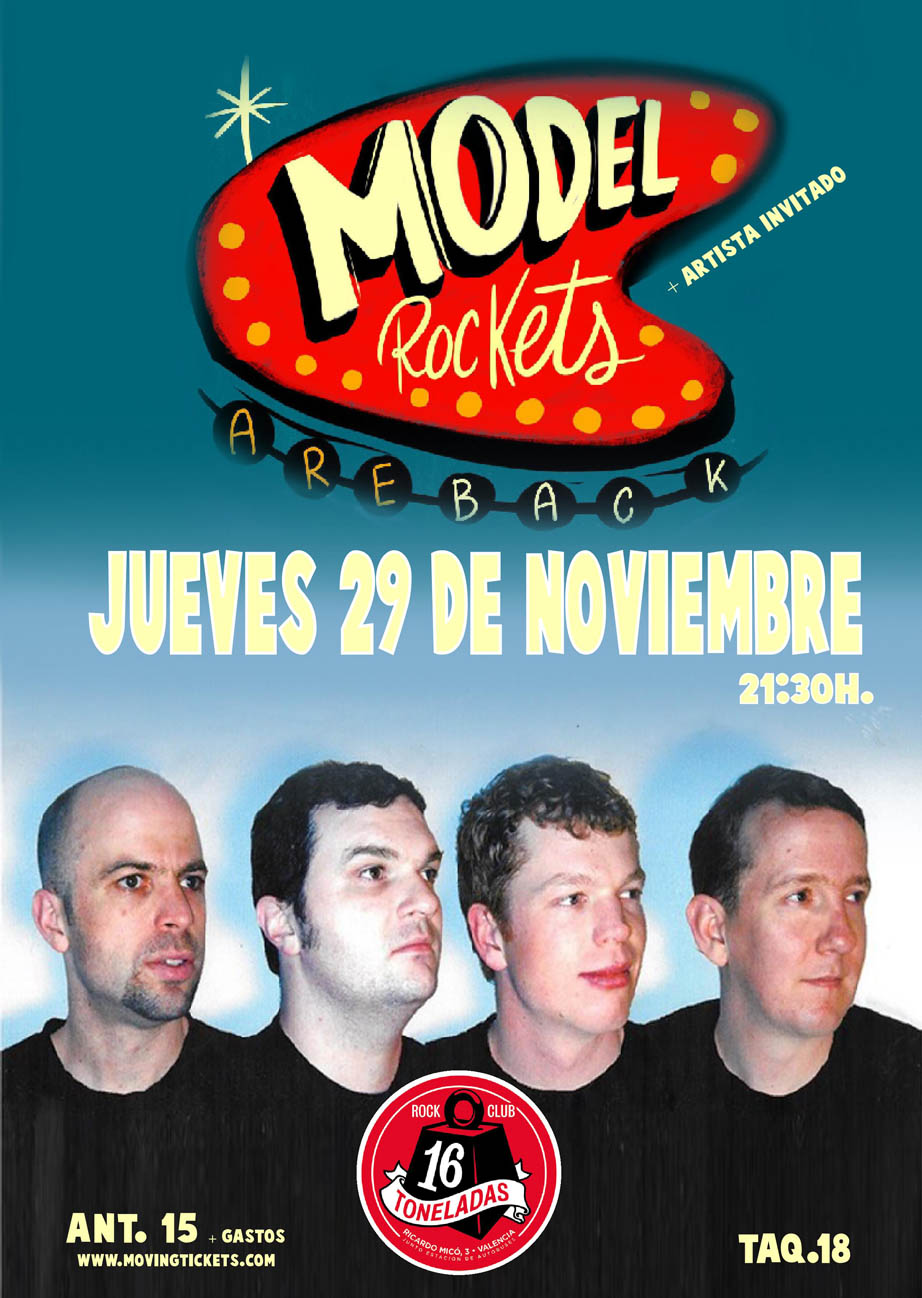 THE MODEL ROCKETS
Como bien dice el título del reciente ep que han publicado, los Model Rockets están de vuelta. Sí, uno de los mejores grupos de Power-Pop y Rock&Roll de los 90's hacía 15 años que no publicaba nada, y vuelven a lo grande, con un ep de 4 temazos (incluída una versión de los Raspberries) que no defraudarán a ninguno de sus fans de toda la vida.
Muchos recordamos sus maravillosos discos y sus impresionantes conciertos como de lo mejor que le pasó al mundo de la música en los años 90 y sus conciertos se contaban por llenazos y grandes fiestas. El grupo ha estado en barbecho todos estos años, pero sus miembros siempre han seguido involucrados en la música con otros grupos como The Tripwires, Roy Loney and the Longshots, Minus 5, Neko Case y muchos mas.
Grandes voces + grandes melodías + grandes músicos = GRANDÍSIMAS CANCIONES.