Sábado 9-9-2017 
              23:00h (apertura de puertas)
              15€ anticipada (www.movingtickets.com, Discos Ámsterdam, Harmony Discos, Café Borneo); 18€ taquilla.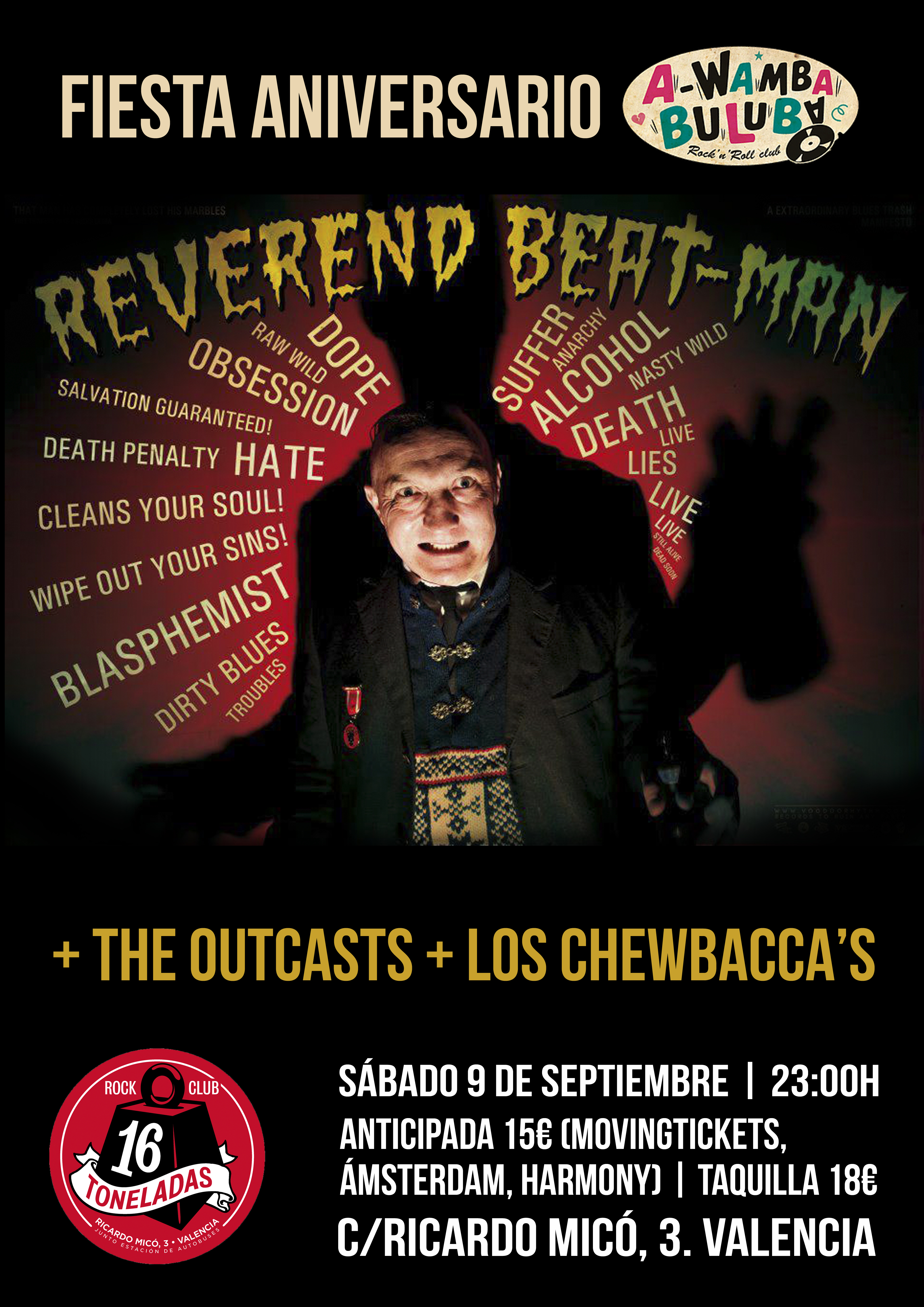 REVEREND BEAT-MAN
Reverend Beat-Man no es un One Man Band al uso. Reverendo Beat-Man es una misión. Una Misión de la Iglesia del blues trash acompañado de su guitarra y su mini-batería que predica desde sus historias, historias sobre la muerte, la vida, el asesinato, el amor perdido y la búsqueda de la Luz . El suyo es un nuevo camino para predicar el Evangelio es fácil: endiabladas raciones de blues trash, rock & roll primitivo y Gospel.
THE OUTCASTS
The Outcasts, leyendas del punk 77 irlandés celebrando su 40 aniversario.
CHEWBACCA'S
Desde un planeta perdido en la galaxia y tras un receso en el espacio-tiempo, regresa el trio intergaláctico más ruidoso a esta parte del planeta. Repertorio íntegramente instrumental, reverberado, huyendo de convencionalismos y aderezado con samplers sci-fi y sonidos intergalácticos (theremin…).
… y después SESIÓN DISCOTECA hasta las 6:30h con Deejay Wolfman Jack, Pei Desechables y Turis Bang Bang DJs