Viernes 24-3-2017
              23:00h (apertura de puertas)
              8€ anticipada (www.movingtickets.com); 10€ taquilla.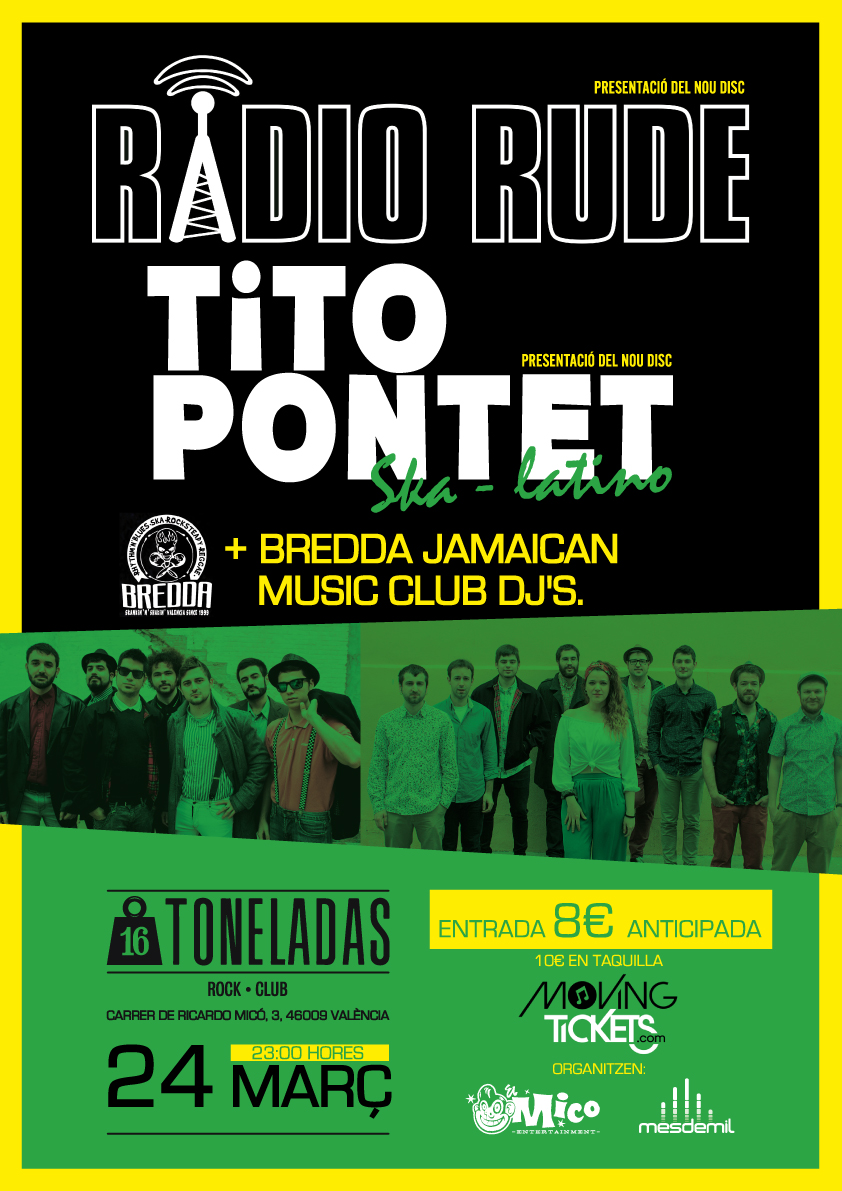 RÀDIO RUDE
Ràdio Rude neix a l'estiu de 2015 a l'Horta de València, com a projecte de retoma dels sons més antics de les arrels de l'Ska als anys 60 de Jamaica, i de la segona onada més britànica als carrers de l'antiga Anglaterra dels 70. Influenciats per referents com The Specials, Toots & The Maytals i Symarip, entre molts altres, presenten el seu primer treball, Vol.I
TITO PONTET
Tito Pontet és una banda de música jamaicana amb influències del latin i del jazz. Després de tres anys de rodatge i concerts, al 2017 trauen el seu primer treball anomenat "Candela" editat per @mésdemil, on mostren la seua particular visió de la música jamaicana. Actualment, carregats d'energia, encaren el 2017 amb ganes de mostrar el seu nou treball als escenaris.
… y después SESIÓN DISCOTECA hasta las 6:30h con BREDDA JAMAICAN MUSIC CLUB DJ's.